Utah housing, water, transit and more: What's in Cox's record $28.4B budget proposal?
Dec 9, 2022, 2:24 PM
|
Updated:
7:36 pm
SOUTH JORDAN, Utah — There are enough items in Gov. Spencer Cox's record $28.4 billion proposed budget for the 2024 fiscal year that he needed two days to reveal all of the details that he has in mind ahead of the 2023 Utah legislative session.
But the governor has the same theme in mind throughout: Proposing items that he says can make a difference for future generations.
"We're really focused on this idea, this concept that the next generation is going to be worse off than their parents for the first time in history," he said. "Seventy percent of Americans think that their kids aren't going to be able to buy a home or get a college education or afford to save money like they have. We reject that, and we want to be intentional in rejecting that. … We don't think that should be the case here in Utah."
One day after proposing a "historic" $1.5 billion in new education investments along with $1 billion in tax cuts, Cox unveiled the rest of his proposed budget Friday. The other items in the document focus on housing, water conservation and transportation among many other topics.
Key proposals within the rest of the document include:
$561 million toward water-related projects, especially programs that help the state be more efficient with its water.
$350 million toward new transportation projects, including a pilot program that would remove Utah Transit Authority fares for one year.
$258 million toward redevelopment projects at the old Utah State Prison site, now known as The Point. This is broken down into three parts: $108 million in infrastructure investments, $100 million for future transit projects and $50 million for a space that will integrate higher education and the workforce. The state began demolishing the old prison last week.
$246 million toward a new Space Master Plan, which will help sort out current and future building needs for state agencies.
$202.5 million toward natural disaster resilience, especially wildfires, flooding and earthquakes. This includes $50 million toward seismic upgrades to protect the Wasatch Front's main aqueducts and another $50 million toward improving dam safety.
$177.1 million in new state employee compensation, including "salary investments" for state employees. There would be an average of a 12% increase in cost-of-living adjustment as a part of this. Lt. Gov. Deidre Henderson said the hope is that the raises will help employee retention and recruiting.
$150 million toward housing initiatives, including affordable housing.
$53 million toward domestic violence prevention and victim services. Cox notes that domestic violence is up statewide, a rise that is affecting communities all over the state. Utah reports that 1 in every 3 women and 1 in every 5 men in the state experience domestic violence, and domestic violence accounts for nearly a quarter of the Utah's homicides. Rape is the only violent crime where Utah's rate is above the national average, per FBI data.
A current fiscal year adjustment of $50,000 toward marketing a new state flag, which the Legislature will vote on in 2023. An additional $2 million would go toward more traditional state branding and marketing.
Sophia DiCaro, the executive director of the Utah Governor's Office of Planning and Budget, explains that the record-high budget proposal is the result of ongoing revenue growth that allows for budget expansions. The state projects a $3.3 billion surplus heading into 2023. The proposed budget, in turn, covers a lot of growing needs in the state right now.
"You don't get to a $28.4 billion budget unless you have a lot of new revenue growth," adds Nate Talley, the state's economist.
Talley said that some of the growth is considered "high-risk" because of "economic uncertainty on the horizon," such as the effects of record inflation. But DiCaro said the proposed budget leans more on "low-risk areas to accommodate growth."
The final budget will ultimately be decided by the Utah Legislature, which begins its session next month. The Legislature will have until March 3, 2023, to hash out the final budget for the 2024 fiscal year that begins on July 1, 2023.
Taking on Utah's housing issues
Utah's estimated population grew by more than 61,000 over the past year, the University of Utah Kem C. Gardner Policy Institute reported last week.
But the housing supply has struggled to meet demand, and that is driving up housing prices. The state's median home price jumped about 2½ times in a little less than a decade, rising from $205,000 in September 2013 to $515,000 this September, per Utah Association of Realtors data.
"I would say it's our top concern," Cox said.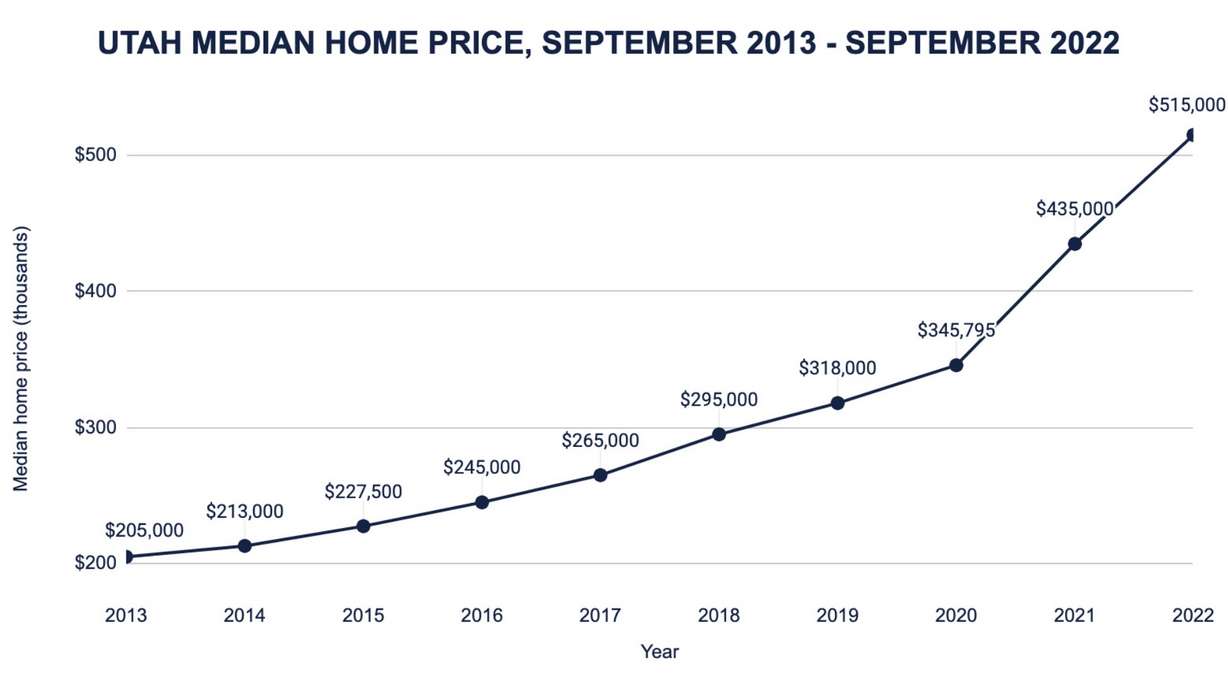 This is making it much more difficult for people to afford a home in Utah. There are millions of dollars in funds that would go toward other housing measures, such as affordability and homelessness, Henderson added.
So in addition to the tax cuts, the governor is proposing $100 million for "deeply affordable" housing units. Eighty percent of that figure would come from Utah's share of American Rescue Plan funding. Another $24 million would go toward affordable housing tax credits and loans, as well as $15.3 million for homeowner or homebuyer assistance.
Cox is also requesting that the state send $20 million in one-time funds toward teen centers for students experiencing homelessness, offering new funds that advocates called for during a rally at the state Capitol last month.
One proposal would even open up $11 million to help Utahns — particularly teachers, veterans and first responders — become homeowners for the first time. The program would distribute $15,000 grants to 730 first-time homeowners in these fields who commit to working in Utah for at least five years, also helping worker retention in the process.
Cox said there are also several policies that he expects to be discussed during the session that will try to encourage building all forms of housing stock, from high-density housing to single-family homes.
Dealing with drought
Utah's drought situation didn't improve much in 2022. This year remains on track to be the 18th-driest year since statewide records were first kept, according to National Centers for Environmental Information data updated through November.
Even with recent storms, the U.S. Drought Monitor still lists nearly 90% of the state as in at least severe drought, including more than one-third dealing with at least extreme drought conditions. That's on top of all the water lost during the two-decadeslong "megadrought." Utah's reservoirs have fallen to 43% of total capacity as a result of both drought factors and consumption.
We know, obviously, that water is a vital resource for our state, for the people who live here now and for the future. — Utah Lt. Gov. Deidre Henderson
This prompted calls for water conservation during the 2022 legislative session. Utahns have saved more than 9 billion gallons of water through these efforts this year alone, a figure that is more than the full capacity of Red Fleet Reservoir in Vernal.
"Utahns stepped up," Henderson said. "Now, for the second year, we're going to do this again. … We know, obviously, that water is a vital resource for our state, for the people who live here now and for the future. As we look to the future and the growth of our state, this is an important issue."
A large portion of the proposed $561 million would go toward optimizing agricultural equipment, given that the industry accounts for about 75% of the state's water consumption. About $200 million would go into this feature. Meanwhile, the proposal seeks $75 million for financing water reuse infrastructure in southern Utah, another $5.6 million for cloud seeding efforts in the state and $5 million more toward turf buyback programs — joining $5 million appropriate this past year.
There is no recommendation for additional funding for secondary meters after the state appropriated $250 million for that this past year. Cox explained that he'd like to see the money spent and how it impacts water usage before recommending more funding.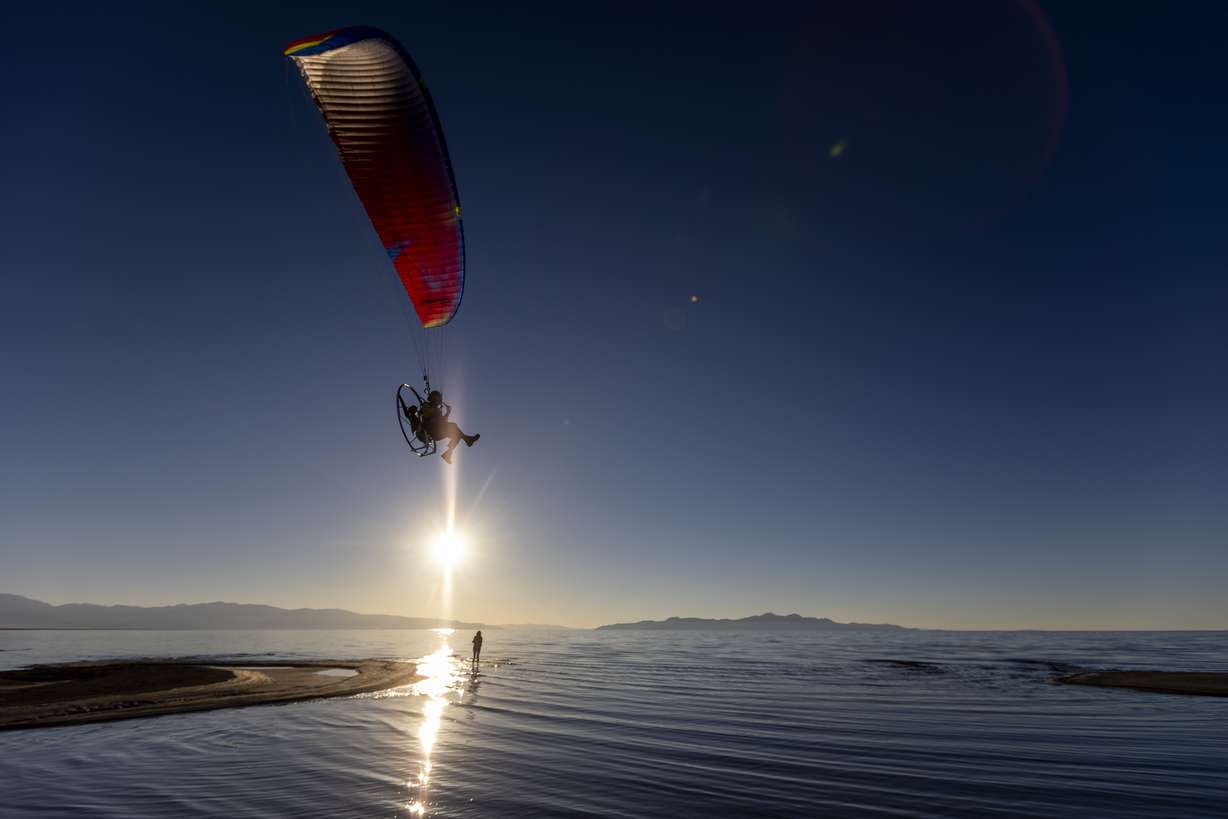 A little less than $133 million would go into "direct investment" in preserving the Great Salt Lake. That includes $25 million more toward the Great Salt Lake Water Trust, which was created through a $40 million appropriation from the Utah Legislature earlier this year. The biggest measure, though, would be $100 million to pay farmers near the Great Salt Lake to forgo watering, so more water can get into the lake.
This could solve not just the declining lake levels but its rising salinity levels, which are also threatening the lake's ecosystem. The money would be set aside "as needed" in the future, Cox said. There's also $1.5 million requested for high-resolution digital lakebed topographical data, and another $160,000 for a study on air quality impacts of the toxic dust that blows into the communities by the lake.
Trains, trails and other transportation issues
Cox said that he is "open" to the idea of a fareless transit system following the success of "Free Fare February" earlier this year. Now, he's calling for money to help the state test it out for a year, arguing that it "will provide Utah families price relief to help offset the burden of gasoline prices, gasoline tax indexing and inflation." It may also solve some of the growing traffic congestion concerns across the Wasatch Front.
His request calls for $25 million to cover most of the cost of removing fares while asking UTA's current fare subsidy partners to cover the remaining $13.1 million needed to make the program work. He's also asking for $500,000 to study the impacts of the test, which will help decide if it's an endeavor worth keeping permanently.
As for other new transportation plans, another $100 million would be set aside for statewide trails, following Cox's call to build the network of trails back in October. His plan also calls for $50 million toward preserving space for new roads and highways, and another $50 million that would help pay for transportation, water and sewer infrastructure in currently undeveloped areas of the state.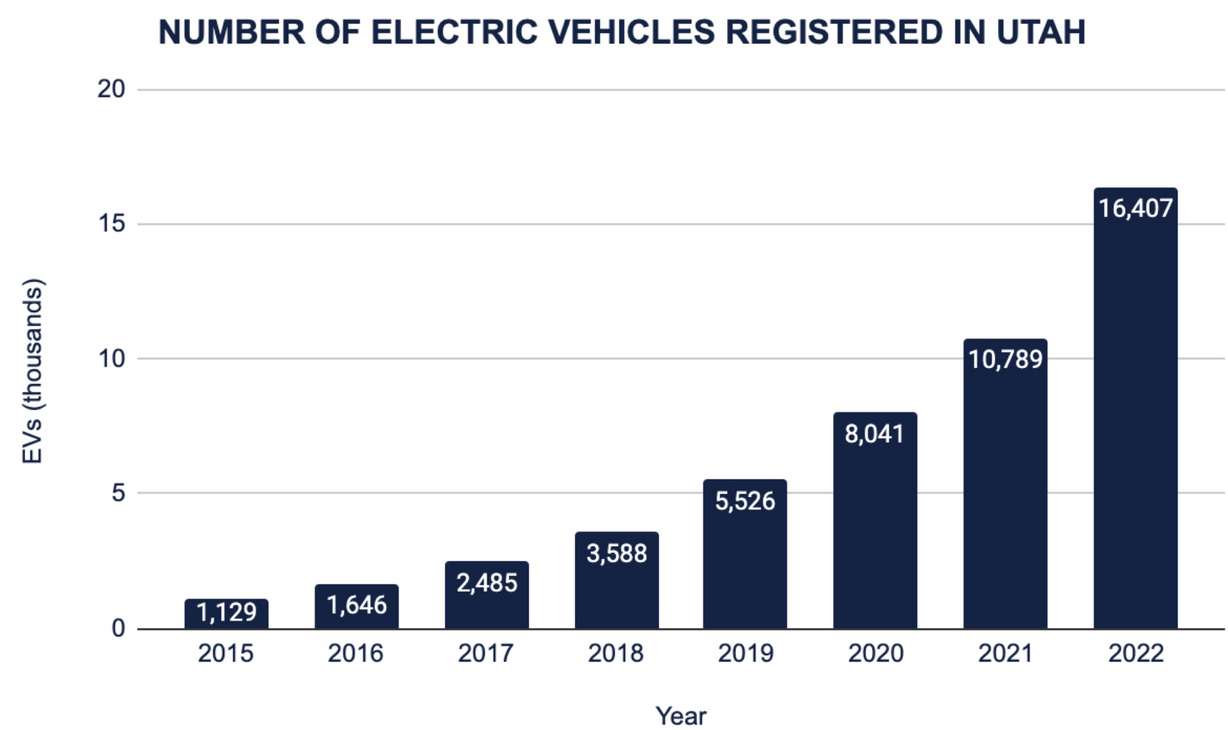 The governor is also asking for $2.1 million toward research for electrified transportation infrastructure, as electric vehicles increase in popularity. The document notes that Utah will receive $36 million in federal funds over the next five years toward electric vehicle charging stations.
With its growth, Cox wants another $412,500 spent on improving the state's road usage charge program, which helps collect lost gas tax revenue. This revenue goes toward items like road repairs across the state.