Pilot recounts rescue of 'very fortunate' helicopter crew that crashed in La Sal Mountains
Dec 9, 2022, 6:43 PM
|
Updated:
7:05 pm
SALT LAKE CITY — Luke Bowman says the rescue of three people whose helicopter crashed near a steep peak in the La Sal Mountains on Thursday went smoothly.
But it could have been much worse.
"On one side, just real sheer cliffs for another 1,000 feet or so. And then maybe a 60- to 70-degree slope of just snow with a big long runout to a big open bowl for a couple of hundred feet. So they could have very easily slid or rolled down that," he said Friday. "I think they were very fortunate not to go any further down."
Bowman is the chief pilot for the Utah Department of Public Safety's Aero Bureau and was piloting the department's helicopter that lifted the survivors of the crash off of the mountain.
On Thursday, three crew members of a helicopter hired by the Division of Wildlife Resources to find mountain goats and put GPS collars on them for a study, crashed in the La Sal Mountains near Mt. Tukuhnikivatz.
Bowman says, based on what he was told about the incident, he believes the helicopter was likely very low to the ground when whatever it was caused it to go down. After hitting the ground, the helicopter slid about 20 feet on the steep slope "and then miraculously kind of stuck right there and didn't slide any further. They had another couple hundred feet they could have slid and rolled."
Two people were inside the helicopter when it crashed. A third person had just been dropped off at a lower area.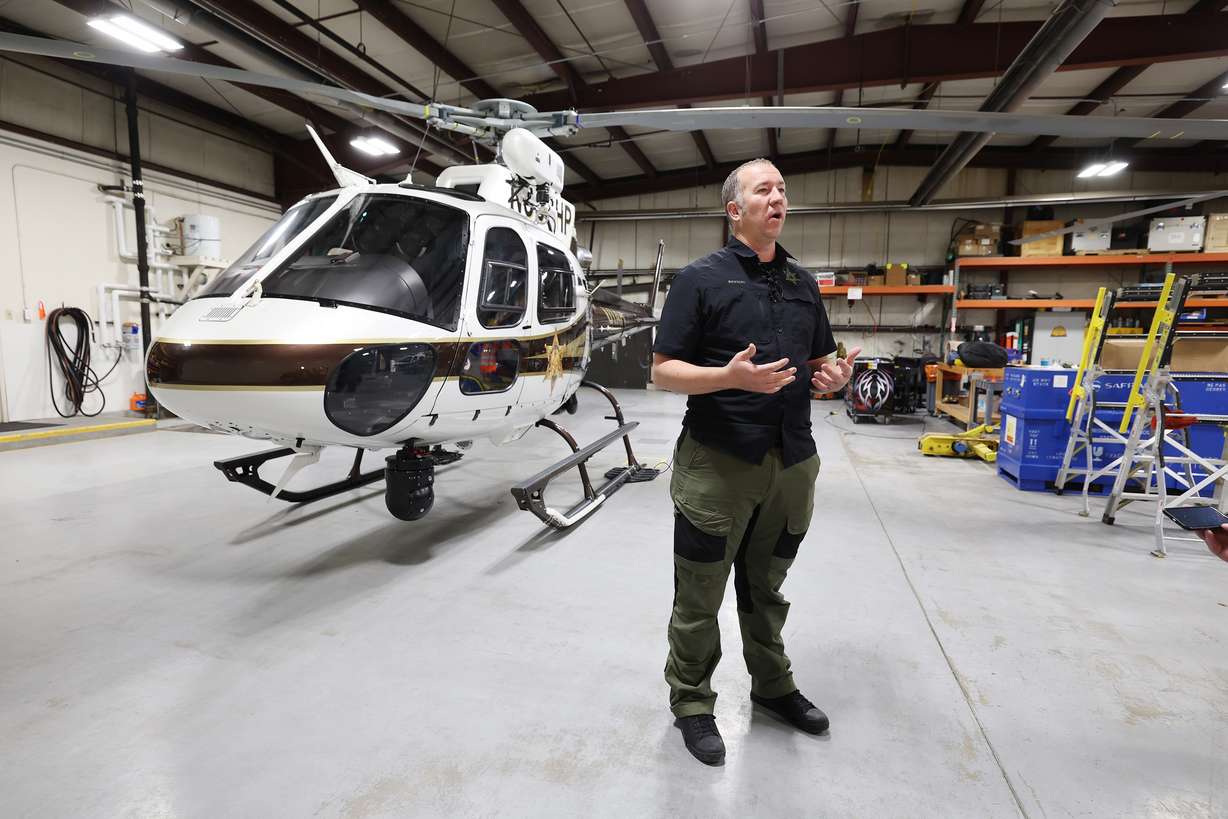 Search and rescue crews from both the San Juan County and Grand County sheriff's offices responded and were able to talk to the crew and determine their location.
By the time Bowman and his crew arrived at the scene, the two people who crashed had been there for a couple of hours, he said. They were standing on top of waist-deep snow, which they had patted down, and next to the wrecked helicopter which appeared to have its tail boom broken off.
When Bowman positioned his helicopter over the wreck, a crew member was lowered by a hoist down to the survivors. Each person was first given an avalanche beacon to wear as a precaution in case the rescue "didn't go as planned," he said.
The helicopter lifted the first person out and flew him to a waiting ambulance, then returned and picked up the second person and the Utah Department of Public Safety rescuer who stayed with him. In the meantime, other search and rescue crews on skis were able to reach the third crew member. Bowman said the third crew member was in an area where the helicopter was actually able to land next to him and carry him to safety.
Although the effort went smoothly, Bowman said no rescue is ever routine.
"This one did have some unique challenges because it was up at 11,600 feet. So the higher you go in altitude, the less performance you have. And then also that the wind was coming in and around the bowl created a little bit of a challenge. But other than that, it was well within the stuff that we had trained for," he said.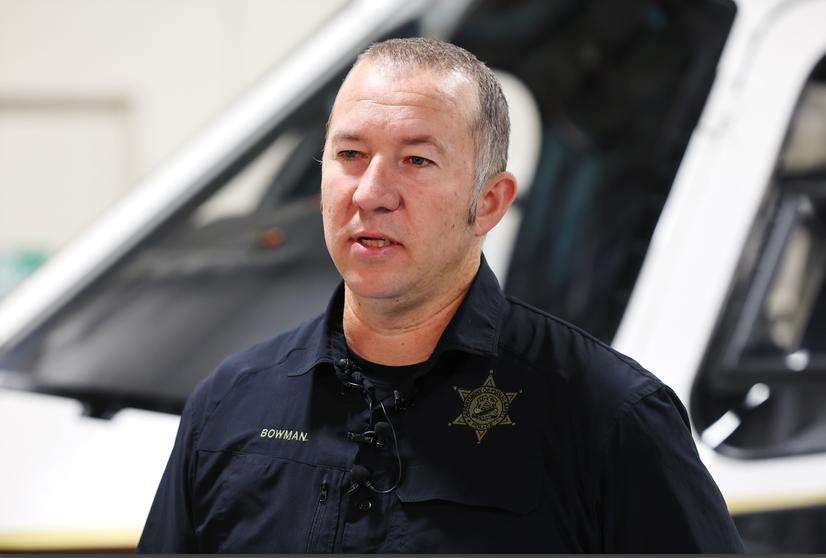 As for the crew that wrecked, Bowman says they were prepared.
"This particular crew, I know that they've done a lot of work here in Utah," he said. "And I've been very impressed with their safety procedures and the way they do things. I don't know what exactly led to this crash. But I have seen that pilot in action before and have confidence in that pilot's abilities. I feel like he did the best he could."
What caused the crash will be investigated by National Transportation Safety Board and the Federal Aviation Administration.