Judge reluctantly postpones trial for man accused of killing Provo officer
(Scott G Winterton/Deseret News)
PROVO, Utah — Fourth District Judge Kraig Powell expressed surprise and confusion when the attorney for a man accused of killing Provo police officer Joseph Shinners said the case is not ready to move forward with a trial in February, four years after the officer's death on Jan. 5, 2019.
After hearing arguments on Wednesday, however, Powell agreed that moving forward with the scheduled trial would be unrealistic and prejudicial towards the defendant. He said he made the decision "with no pleasure."
Powell told the attorneys to make sure the next time a trial is set in the case, it moves forward.
Matt Frank Hoover, 44, is charged with aggravated murder, a first-degree felony; possession of a dangerous weapon as a restricted person, a second-degree felony; and failure to stop at the command of police and drug possession, both third-degree felonies.
He is currently in the Utah State Prison serving time for a second-degree felony drug conviction and appeared at the remote hearing in an orange jumpsuit.
Police were attempting to arrest Hoover for probation violations when Hoover allegedly backed his truck into a police car. Shinners and another officer were attempting to get Hoover out of the truck when Shinners was shot in the chest with a stolen pistol. Officers returned fire and hit Hoover, who was in the hospital for a few weeks before being charged.
He was scheduled for a trial to begin on Feb. 21, but his attorney said she did not have the information she would need to be ready for trial by that point.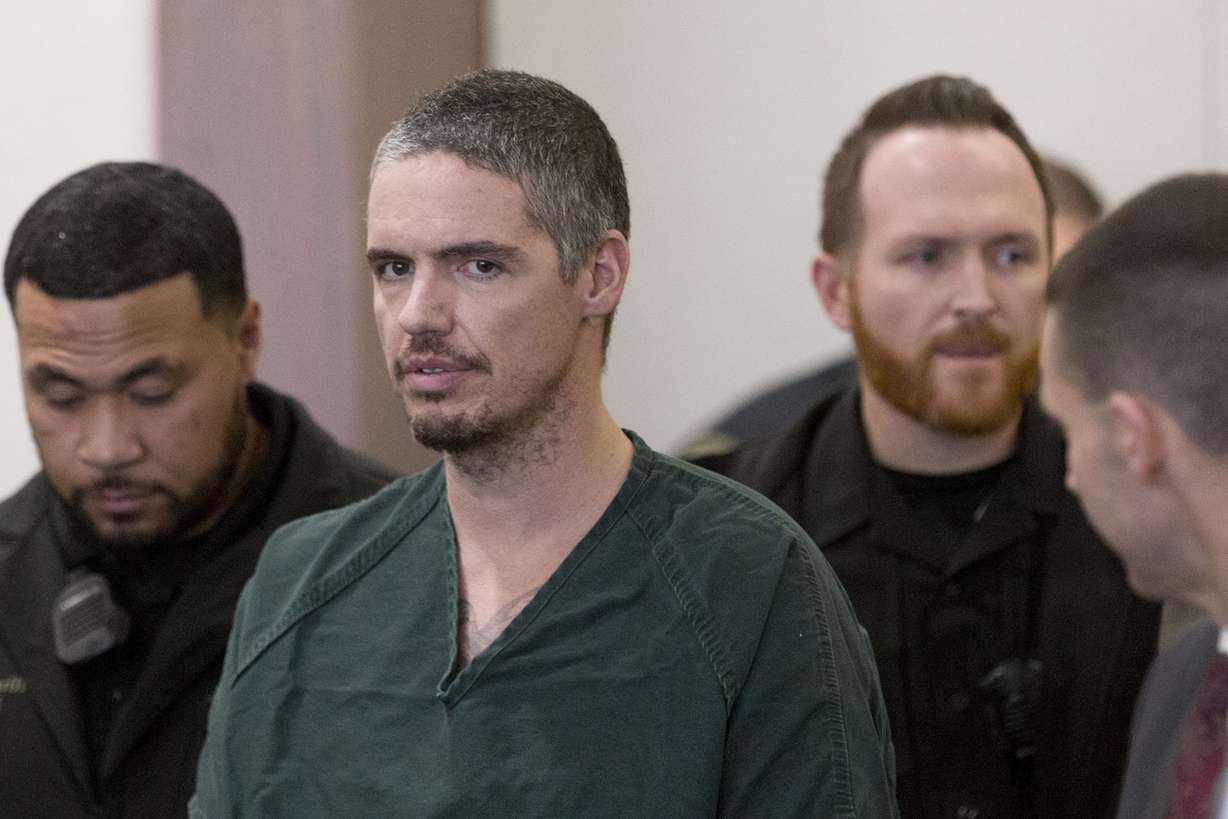 Hoover's attorney Mary Corporon, listed multiple items she feels she needs to prepare for trial, and provide the representation that Hoover has a right to through the Constitution. She asked for video footage, unredacted police reports, missing photos, officers training history and numerous other items.
The attorney said she has requested the information through subpoenas and GRAMA requests, but there are multiple agencies that continue denying the requests. She said she believes prosecutors have been trying to get the information as well.
She said she just learned who prosecutors would be bringing in as a witness on Monday and did not have time to find and prepare a rebuttal witness in the two months before the scheduled trial.
Corporon also said she recently received a list of 118 witnesses from the prosecutors, which she said was much larger than anticipated. She said it would require more time than the 12 days they had scheduled for her to respond.
Powell asked about the long list of needed discovery tasks and questioned what has been happening over the last four years while the case was pending — and how much time it would take to prepare for trial.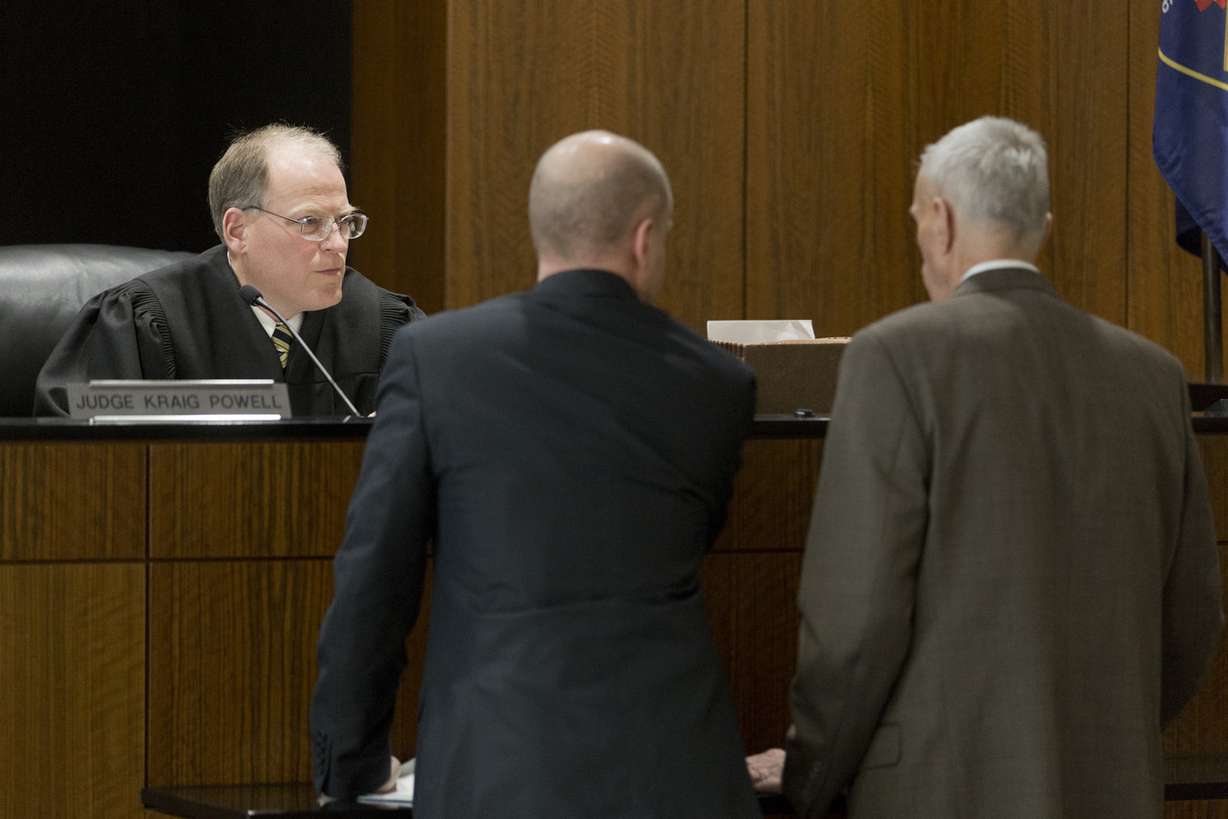 Utah County deputy district attorney Chad Grunander said they were trying to overestimate who they would need to call as witnesses, but actually plan to call about half of those 118 witnesses.
He said obtaining documents has been a "herculean effort" as 19 different agencies responded either at the time of the shooting or as part of follow-up investigations.
Grunander said they have been gearing up for the trial in February but acknowledged that they want to make sure things are done right, which he said requires Hoover's attorneys to be prepared.
"It's just frustrating that we're on the eve of trial and handling this now," he said.
Powell said the case has already been significantly delayed, noting complications in the case and COVID-19, and said it is "absolutely essential that both attorney teams make this case your highest priority."
He discussed meeting with the attorneys more frequently before the next trial to make sure everything is in place and asked the attorneys to meet to discuss when a reasonable time might be. He said he would consider clearing other things from his calendar to prioritize this case.
Hoover was initially charged with aggravated murder as a capital offense, which could lead to a death sentence, but the charge was changed after Utah County Attorney David Leavitt said he would no longer seek the death penalty.
While a new trial date has not been set, Hoover is scheduled to be back in court on Jan. 10.