Utahn charged with luring ex-girlfriend, then stabbing her in front of child
Dec 19, 2022, 5:20 PM
|
Updated:
10:29 pm
MIDVALE, Utah — Criminal charges were filed Monday against a man who prompted an Amber Alert after allegedly stabbing his ex-girlfriend multiple times and then driving off with her young niece still in the car.
Jonathan Moises Waunloxten-Hidalgo, 20, is charged in 3rd District Court with attempted murder, child kidnapping, and aggravated robbery, all first-degree felonies.
The investigation began Dec. 9 when Unified police were called to 7568 S. Bingham Junction Blvd. and found a 20-year-old woman lying on the shoulder of the road with multiple stab wounds.
Officers learned that the woman had agreed to give Waunloxten-Hidalgo, her ex-boyfriend, a ride, the charges state. The woman told police she had broken up with Waunloxten-Hidalgo about a month ago but he "has been stalking her ever since," according to a police booking affidavit.
But once he was in the car, he refused to get out, police say. The woman, who was babysitting her 4-year-old niece at the time, decided to drop her off at a relative's house while Waunloxten-Hidalgo was still with her.
"She was about three houses away when Waunloxten-Hidalgo pulled out a knife and started stabbing her. (The woman) accelerated and stopped in front of her mother's house. (She) tried to get out of the vehicle, but Waunloxten-Hidalgo pulled her back in by her hair and covered her mouth," according to charging documents.
"Moreover, there is evidence that the defendant tricked the victim to pick him up in the vehicle by a ruse, and then chose to stab her multiple times in an effort to kill her while a (4-year-old) was watching from the back seat of the vehicle."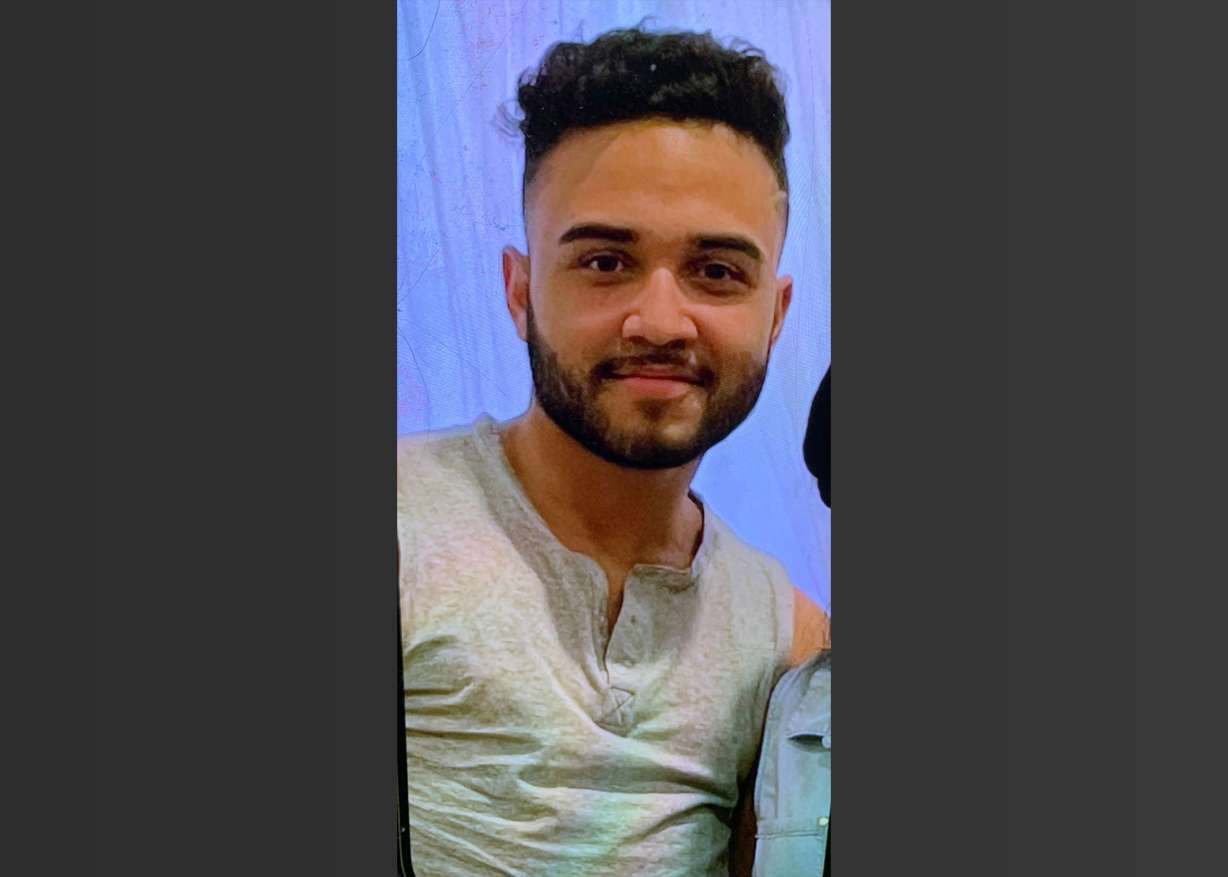 Relatives inside the house could hear the woman yelling and "ran outside and saw (her) trying to get out of a white vehicle, but Waunloxten-Hidalgo pulled her back in and stabbed her. (She) fell from the driver's door to the ground. Waunloxten-Hidalgo hit (the woman) with the driver's side door as he fled in the vehicle," the charges allege.
The woman's niece was still in the back seat when police say Waunloxten-Hidalgo took the car, prompting police to issue an Amber Alert.
A short time later, the girl was let out of the car and another driver spotted her coming "out from between two cars yelling, 'Help me. Help me,'" the charges state.
The woman was treated at a local hospital for seven stab wounds, including one on her neck that investigators say cut an artery.
The car Waunloxten-Hidalgo is accused of taking was later found abandoned on I-15 near 3600 South. "The vehicle had blood all over the driver's side door, steering wheel, and center console," charging documents state.
While on the run, Waunloxten-Hidalgo called a friend and stated, "I killed her, I killed her! I'm running," the charges state. When the friend got notification of the Amber Alert on his phone, he called police.
On Dec. 10, Waunloxten-Hidalgo was located in Ogden and was arrested following a short standoff with police.