Ogden judge sentences 'monsters' in brutal child abuse case to life without parole
Feb 3, 2023, 12:34 PM
|
Updated:
12:37 pm
(Weber County Sheriff's Office)
OGDEN, Utah — Second District Judge Michael DiReda did not hold back Friday when he sentenced both Brenda Emile and Miller Costello to life in prison without the possibility of parole in the brutal abuse death of their 3-year-old daughter.
The child had been so malnourished that police compared her to a Holocaust victim when they discovered her body.
"The court has never experienced this level of depravity, this level of cruelty and this level of evil in any of the cases it's handled previously," DiReda said.
"The court cannot capture the moral significance of these actions and these defendants by characterizing them as 'wrong' or 'bad' … nothing other than the concept of evil does justice when it comes to what was done to this little innocent child."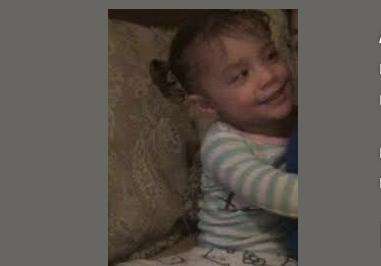 DiReda's sentencing decision came after five days of hearings in which multiple witnesses testified about the heinous abuse suffered by Angelina Costello, who was just 3 years old when she died from a combination of severe injuries and malnourishment.
One former detective said the Angelina Costello case was a "career ender" for her — so horrific that she no longer wanted to be a police officer.
And in a letter to the court, the parents who adopted Angelina's two surviving siblings wrote about the intense and ongoing trauma that the children still suffer from not only watching their sister be abused, but from being forced to participate in abusing her.
The case began on July 6, 2017, when police were called to Emile's and Costello's Ogden home on a report that a child was not conscious or breathing. Charging documents describe a pattern of ongoing abuse by Emile, 28, and Costello, 30 — particularly by Emile. Neither parent sought needed medical attention for the girl because they didn't want police to take their children away.
When officers arrived, they found that Angelina was already deceased and appeared to have been dead for some time. Detectives observed "bruising, contusions, lacerations, burns, open sores and abrasions all over (the girl's) face, hands, legs, head and neck," according to charging documents. Angelina was also "extremely malnourished." One officer later testified that she looked like a Holocaust victim.
Investigators also found video and photographic evidence on the couple's cellphones of the ongoing and progressive abuse starting in January 2016.
"The videos also appear to show both (Costello and Emile) taunting the child victim with food by presenting it to her and then removing it from her and disciplining her," the charges state.
DiReda summarized the case Friday, noting the multiple times Emile lied to investigators and to the court. She tried to withdraw her guilty plea in October 2022, claiming in subsequent hearings that she received threats against her son during phone calls with family members. But prosecutors said they combed through Emile's jail phone calls and found no evidence of any threats made against Emile or her kids. DiReda ultimately decided that Emile couldn't withdraw her guilty plea.
He also said that Costello — despite sometimes being characterized throughout the hearings as "naive," "easily manipulated," and "brainwashed" — knew what he was doing to Angelina. He could have stopped the abuse, the judge said, but instead chose to participate in it.
"At times, this evidence was almost too painful and disturbing to view," DiReda said, adding that Angelina's life was made up of the most horrific torture he's seen in his 29 years of work.
Angelina deserved a life of joy and happiness, DiReda said. She deserved to color, to paint, to go to school and play with her friends at recess. She deserved sleepovers and birthday parties, cake and ice cream and presents. She deserved to graduate high school and college, to fall in love and start a family of her own, and to pursue all of her dreams.
"Instead, she was not only denied these things, but she was also dehumanized and tortured by monsters," DiReda said. "Basic empathy and the care of offspring are among the most fundamental lines of code in the human operating system, and yet somewhere there was a missing line of code when it came to Angelina."
DiReda continued that neither Emile and Costello have shown remorse or taken responsibility for their crimes, yet they were both asking the judge for hope and for second chances — things they were unwilling to give their daughter.
He also told Emile and Costello to remember that, although they'll spend the rest of their lives in prison, they'll still get to wake up each day, make friends, have visitors and enjoy other positive experiences.
"Remember that life itself is a gift, one that Angelina will never enjoy because you murdered her," DiReda said. "So in a very real sense, this sentence is merciful because your lives have been spared."