Winter storm warning issued for Wasatch Mountains; advisory extended to Utah valleys
(Laura Seitz, Deseret News)
SALT LAKE CITY — The National Weather Service on Thursday issued a winter storm warning for the northern and south halves of the Wasatch Mountains, elevating areas within the range from a winter weather advisory that was previously issued ahead of a storm system that arrived in the state Wednesday.
The warning states that additional snow accumulations of 12 to 18 inches are possible within the mountain range between Thursday morning and Friday night. The upper Cottonwood canyons may end up with additional totals exceeding 2 feet of snow.
"Travel could be very difficult (Thursday night) through Friday morning. Traction restrictions may be enacted (and) some road closures are possible due to avalanche mitigation," the warning says. "The Friday morning commute will be impacted, including I-80 through Parleys Canyon."
Many of Utah's other mountainous areas remain in the original winter weather advisory, though the agency extended that out to the Wasatch Front and Tooele valleys on Thursday, too.
Some snow has already fallen in some valley areas. The advisory states that an additional 1 to 4 inches of snow are possible in the valley floors Thursday night through Friday morning, while benches may end up with an additional 3 to 7 inches.
The storm system has already delivered slightly more than what was expected. Alta, Brighton, Park City Mountain, Snowbird and Solitude resorts all reported close to or more than 1 foot of snow by 6 a.m. Thursday. Meanwhile, close to a ½-inch of rain fell at Salt Lake City International Airport by the end of Wednesday.
Brigham City and Ogden each ended up with about three-quarters of an inch of precipitation as well, said KSL meteorologist Matt Johnson, adding that many areas throughout the state also got soaked Wednesday night. There were still some lingering showers in the state Thursday morning. Johnson adds that many parts of the state will receive a mixture of rain and snow Thursday afternoon, too.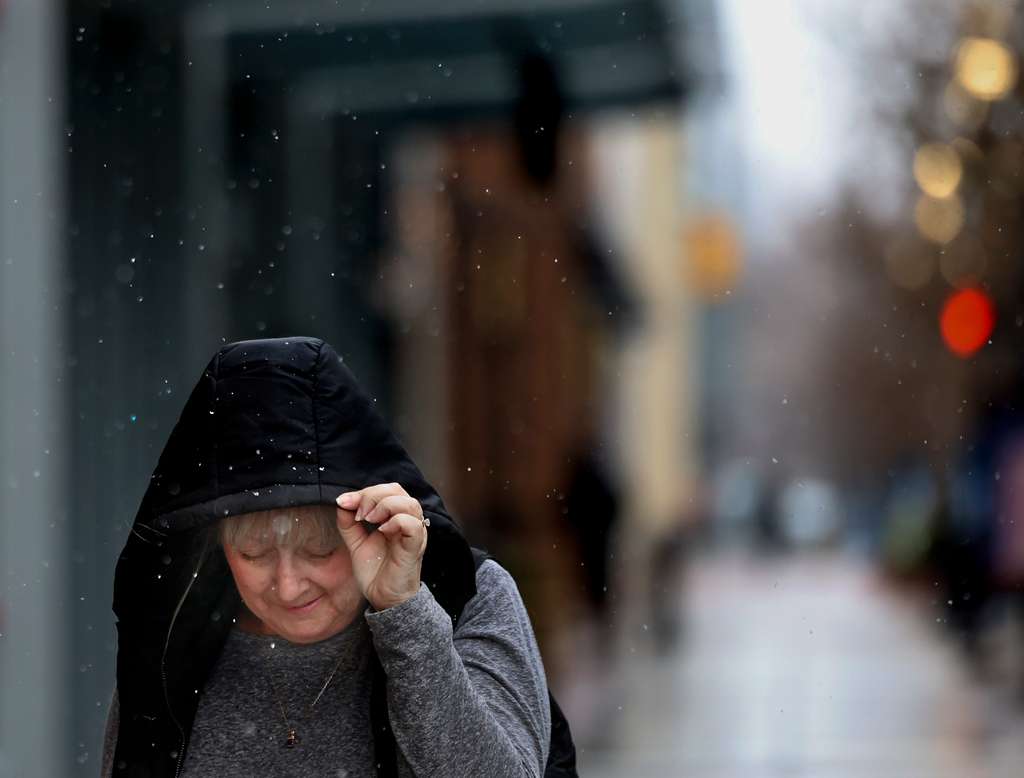 "(There are) rain and snow showers north to south all across the I-15 corridor, from Logan all the way to St. George," he said.
The valley advisory is in relation to another wrinkle in the storm pattern that primarily impacts northern Utah Thursday night through Friday morning. There's a low-pressure system coming in from the north that brings the valley snow with it.
Johnson said the pattern may produce some lake-effect snow, which could boost snow totals.
"Then we begin to break things up here and it becomes a little bit more showery (Friday) afternoon but the big concern is for (Friday) morning's commute. We're watching it carefully," he said, adding that the system clears out late Friday.
Utah's forecast calls for a mild and dry weekend. High temperatures are expected to be in the 70s in St. George and in the 50s along the Wasatch Front on Saturday and Sunday. The next storm system rolls in after that.
Full seven-day forecasts for areas across Utah can be found online, at the KSL Weather Center.