Ex-BYU professor sentenced to 2 years of probation in student sex abuse case
Jun 26, 2023, 8:26 PM | Updated: Jun 27, 2023, 6:08 am
(Kristin Murphy/Deseret News)
PROVO, Utah — A Utah judge said the sentence for a former BYU professor who pleaded no contest to sexual battery involving students could have ended up very differently if he and the attorneys in the case hadn't already agreed to a Rule 11 plea — which means the judge agreed to impose the sentence proposed by the attorneys before the plea was signed.
"I've got to say I'm very concerned. Taking advantage of innocent students is just inexcusable. There is just no room for that type of behavior and grooming in our society," 4th District Judge Sean Petersen said Monday.
Yet Michael James Clay, 48, was sentenced to no jail time, only two years of probation.
Petersen described reading victim impact statements from two of three students who claimed they were assaulted by Clay while he was their professor at Brigham Young University.
"In reading those, Mr. Clay, if you don't get a sense of what these victims have gone through and are going through, that is a serious problem. I do feel for these victims, the lives of these women will clearly be affected forever and that's of great concern to me," the judge said.
Clay was initially charged with two counts of forcible sexual abuse. After two more students came forward, he was later charged with four additional counts of forcible sexual abuse. All were second-degree felonies.
Prosecutors said the Springville man engaged in "ecclesiastical abuse to accomplish his sex abuse." Clay told one victim he had prayed about her and felt inspired by God to engage in physical contact with her, and led her to believe that she could not turn him down, according to police.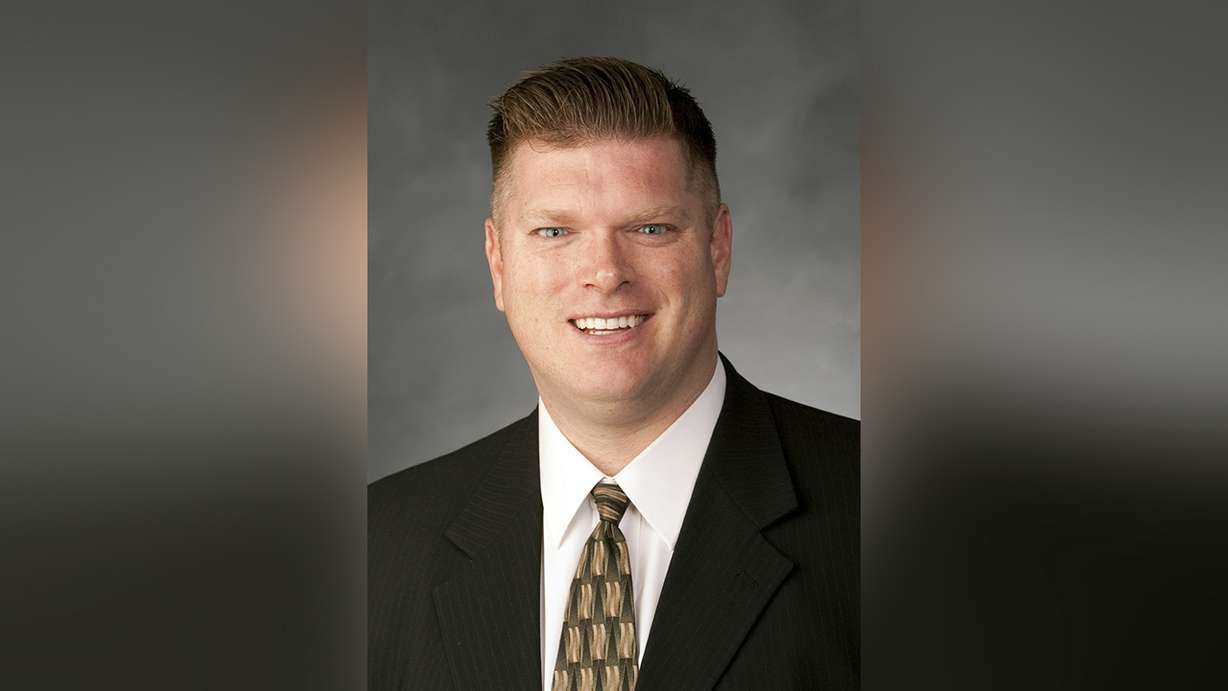 As part of a plea bargain with the Utah County Attorney's Office, Clay pleaded no contest to three reduced counts of sexual battery, a class A misdemeanor, and all other charges were dismissed.
With little comment Monday from attorneys about the sentence already agreed upon — including an attorney representing two of the victims — Petersen suspended sentences of 364 days in jail for each count and instead sentenced Clay to serve 24 months of probation and 50 hours of community service. He also ordered the man to take a sexual boundaries class and have no contact with the three victims.
The judge said "there will be zero tolerance" moving forward and encouraged Clay to comply completely with the terms of the agreement.
When asked if he wanted to make a comment before the sentence, Clay told the judge he had nothing to say. In signing his plea, he wrote: "I intentionally touched the buttocks of three adult women. … I should have known it would cause affront or alarm."
In charging documents, three BYU students reported meeting with Clay in one-on-one interactions that mirrored therapy sessions. The women told police their then-professor used religion or his position as an associate professor or their employer to manipulate them.
The first victim filed a police report against Clay in April of 2020. BYU Police Lt. Jeff Long testified that the woman is an immigrant and was trying to get into the urban development program. Clay was head of that program at the time.
Long said Clay admitted to him that he had skin-on-skin contact with the woman during a hug that was an "inadvertent touch" because the woman had a shirt with a high midriff. During the interview, Clay also confirmed he took the woman up Provo Canyon in a vehicle and said there may have been an accidental touch.
The lieutenant also said Clay confirmed that there was one point when the woman was sitting on his lap, but Clay denied the "dry humping" that the woman reported. Clay confirmed to the officer that he had given the woman money to purchase clothing, and she pulled up her shirt to expose the bottom of a bra she had purchased. Long said the woman reported he had asked her to pull up her shirt to expose the bra.
Provo police detective Scott Nielsen testified about two other victims — women who came forward after the charges related to the first woman were filed. He said another woman reported Clay touching her buttocks or tailbone during conversations about chakra.
The professor would greet the victims with hugs, which became progressively longer and eventually led to him "moving his hands down (one woman's) back, and fondling her buttocks," according to the charging documents, which also allege that he held meditation sessions where he would have the student sit on his lap, straddling him, while he sat on the floor.
One student told police that "although she did not want to participate with this touching, she was afraid of refusing" because Clay was her boss and professor, and her progress in her field of study was at his "sole discretion."
Defense attorneys Cara Tangaro and Scott Williams said in a statement after the plea that Clay entered the no-contest plea because he wanted to move his life forward and put the matter behind him.