Upgrades made to 2 Utah state parks in effort to provide 'more fun'
COALVILLE, Utah — Eric Bradshaw admits that Echo State Park was very much in a primitive state when first opened in 2018, following a deal between the Utah Division of State Parks and the Bureau of Reclamation.
It had a difficult entrance to maneuver around that led visitors to a dirt parking lot and old bathrooms by the Echo Reservoir. It didn't have much to offer in terms of camping for its first two years of existence, either.
"We actually had to cap the well at one point. The water wasn't good anymore," said Bradshaw, the manager of East Canyon State Park and former manager of both Echo and Rockport state parks. He added that the park didn't have any running water for two years or power for another year as crews worked to repair and move electric and water utilities to fit the new park.
A completely different situation was playing out around the same time at Rockport State Park, a similar reservoir-based recreation area located less than 15 miles south in Peoa, Summit County. There, the park's Cedar Point camping area was popular, but there weren't many daytime amenities for visitors to enjoy.
That's why Bradshaw is thrilled about the major changes that are now available at both parks. The Utah Division of State Parks held a pair of ribbon-cutting events Thursday to celebrate new upgrades to Echo and Rockport state parks that visitors can check out the next time they arrive. In lieu of giant scissors, officials used fishing poles to pry apart a giant red tape by the reservoirs.
The division built a new visitors center and new bathrooms at Echo State Park, and altered its entrance to make it easier for people to enter and exit the area. They also used material from the reservoir lakebed to double the size of the parking lot from about 75 to 150, allowing more people access to the park. This didn't alter the capacity of the reservoir, Bradshaw points out.
The park's boat ramp was also extended by 100 feet and widened by 14 feet, which will allow for a longer boating season when the reservoir drops — as it usually does by the end of the summer. The reservoir, which is currently at 99% capacity, is typically at about a quarter full by the beginning of October before it refills with the spring snowmelt runoff. It dropped to as low as 11% last year as a result of drought conditions.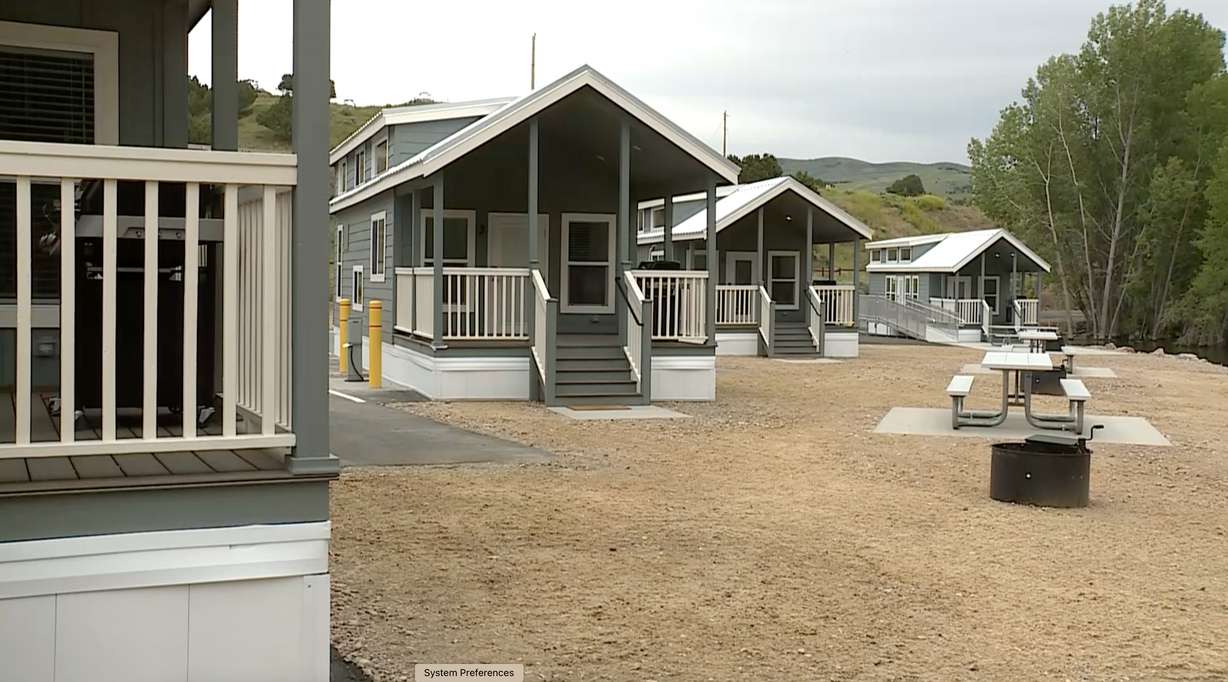 That's on top of the Dry Hollow Campground that opened in 2020 as a part of the initial upgrades to the park. With new upgrades, the campground now offers more than two dozen campsites, including six spots with full RV hookups and five tiny lake cottages.
Down at Rockport State Park, crews added 12 new picnic sites and 10 new pavilions at its Cedar Point area. They also expanded parking to about 33 stalls, Bradshaw said. These actually opened in September 2022; however, they're now able to be "fully utilized" with the warmer weather this summer.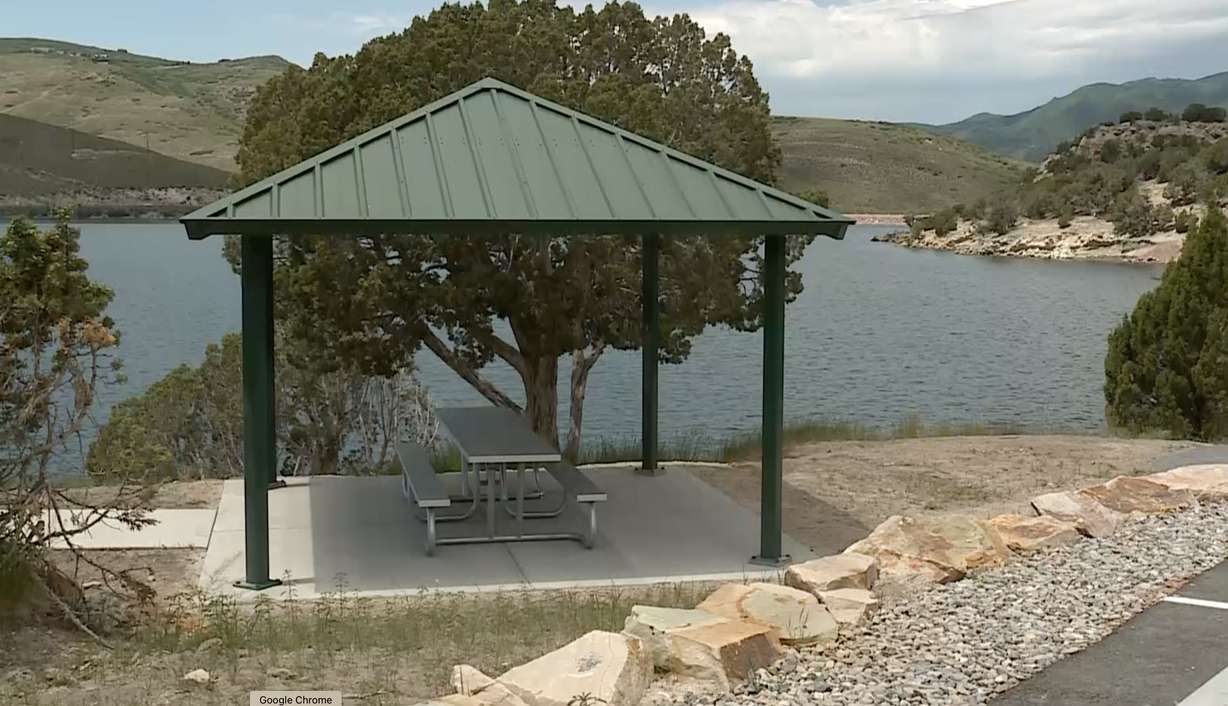 Both parks have gained popularity in recent years, along with the entire state parks system.
Rockport State Park brought in a little more than 157,000 visitors during the 2022 fiscal year, an 11% increase from just four years ago despite severe drought conditions that impacted the reservoir. Its 2023 fiscal year, which wrapped up last week, is on pace for even more visitors, though the Utah Division of State Parks is still crunching the final June numbers.
Echo State Park, on the other hand, brought in a little less than 30,000 visitors during the 2022 fiscal year, an 84% jump from when it first opened. It has already exceeded 32,000 visitors in the first 11 months of the 2023 fiscal year.
Bradshaw believes the upgrades to both parks will help them adjust to their popularity growth and make them even bigger destinations in the future.
"We want to host more people, have more fun," he said, as a pair of boats jetted by the Echo Reservoir waters in the distance. "That's what state parks are all about."