These SLC streets will close for pro bike race and 'cycling street party' Saturday
Jul 14, 2023, 1:58 PM | Updated: Jul 15, 2023, 2:28 pm
(Colter Peterson, Deseret News)
SALT LAKE CITY — The Salt Lake City Criterium is back this weekend, bringing a two-day series of professional bicycle racing and a "cycling street party" to Salt Lake City's Granary District and Sugar House Park.
But event organizers say that its return will cause some road closures in the city Saturday: 500 West and 600 West will be closed from 600 South to 800 South, and 700 South and 800 South will be closed between 400 West and 600 West from 8 a.m. to 10 p.m. The closure includes 600 South below and adjacent to the I-15 offramp in the area.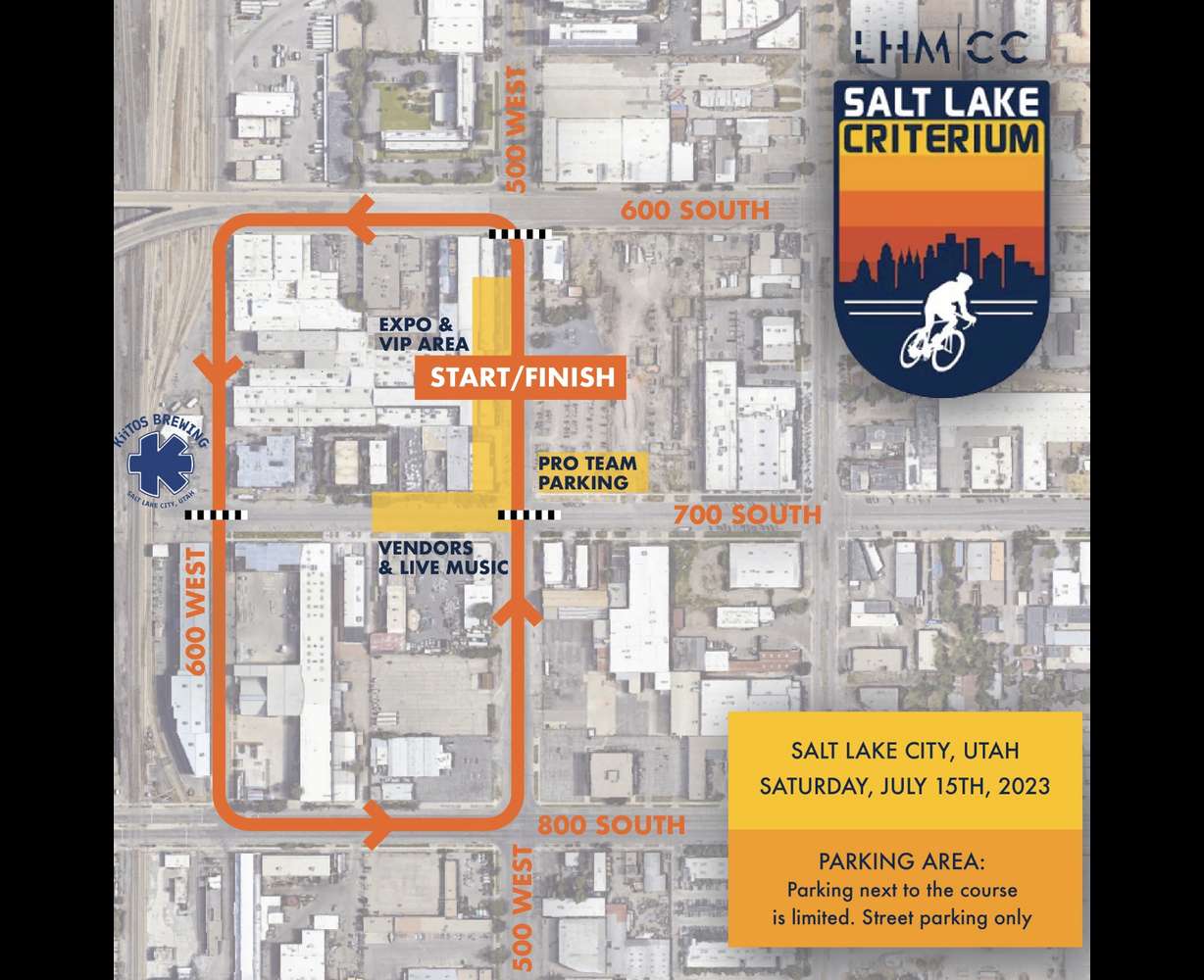 The closures allow for racing on a near-mile-long counter-clockwise rectangular circuit in the area and an accompanying street festival with local food vendors, live music and other activities in the Granary District on Saturday. More bike racing is planned for Sunday at Sugar House Park as a part of the annual event.
The Salt Lake City Criterium debuted in 2019 and continues to expand. This year's race is the sixth of 10 stops as a part of the 2023 National Criterium Series calendar. It offers a prize purse of a little more than $22,000 and points toward the cup championship.
Saturday's event will include more than 50 local vendors, including a "variety of BBQ food trucks" and a beer garden with local breweries, according to Eric Gardiner, the event's found and director.
"We're thrilled to bring top-level criterium racing back to Salt Lake City," he said in a statement. "With our new courses, we aim to challenge teams' abilities and create diverse racing experiences each day."
Despite the road closures, street parking is available in areas surrounding the event; however, organizers say alternative forms of transportation are recommended for those who plan to attend. A bike valet station area will be set up at the intersection of 700 South and 500 West for those who plan to bike to the event.
More information about the two-day event can be found here.