Salt Lake officers cleared in death of veteran during shootout involving more than 80 rounds
Sep 15, 2023, 12:06 PM | Updated: 12:08 pm
SALT LAKE CITY — Two Salt Lake police officers were legally justified in killing a decorated war veteran who may have been suffering a mental health crisis when he carjacked a vehicle at gunpoint and later died in an intense shootout during which more than 80 shots were fired.
That decision was announced Friday by Salt Lake County District Attorney Sim Gill. During the final confrontation with police in which more than 80 rounds were exchanged, officers say they immediately recognized that they were dealing with someone who "knows what he is doing" when it came to combat.
But at the start of a press conference on Friday to announce the results of his office's investigation, an emotional Gill said, "There is nothing good about what I'm going to talk about today. It is really important to put it in that context."
Gill said the incident ended in a "very tragic loss of life," and involved two "fine officers" and a man who had served four tours of duty and was in Utah seeking treatment from mental health services.
"We suffered the loss of a veteran who served his country," an emotional Gill said.
On March 26, 2022, 911 dispatchers received multiple calls of "a man with a gun shooting and attempting to hijack cars in the middle of the 600 South I-15 off-ramp. After successfully hijacking a silver Hyundai Sonata at gunpoint, the man fled," according to Gill's report.
Salt Lake police officers Dale Nicholas and Jesus Rivera spotted the stolen vehicle not long after near 200 South and 400 West and a chase ensued. Minutes later, the car crashed and became high-centered in an industrial area near 220 S. Orange Street (1350 West).
Almost immediately, Matthew Henry Cieslak, 38, of Idaho, started shooting at the officers while sitting inside the stolen car. The officers took cover behind a patrol car and returned fire.
"I see a gun come out and he starts firing. I heard the first round. I didn't hear any after that because I realized we were right up on what we call the 'X' or the 'kill zone.' We didn't have cover. We had an embankment to our left that was far away. We had a chain link fence. The only cover we had was the back of my vehicle," Nicholas said during the officer-involved critical incident investigation.
As the officers continued to exchange shots with Cieslak, Nicholas said it was apparent that the gunman wasn't just firing at random.
"At this point I can see this guy knows what he is doing, he's not just throwing rounds at us, and he's firing accurately," he said.
About 30 seconds after the volley of shots began — during which both officers had to reload their weapons — Cieslak exited out the passenger door and ran toward the officers, with a gun still in his right hand.
"I've trained a lot of people, I've been in a lot of simulation fights with SWAT guys and I can tell when somebody's highly trained. When the guy was utilizing cover in the car like he was, only coming up and presenting a target when he was shooting, and then going out passenger door — because that's not normal, people come out the driver door," Nicholas said. "He crawled out the passenger side and took cover and this guy is trained, he knows what he is doing, and he is a serious threat to us."
The officers again fired at him, and he fell to the ground, Gill's report states.
"In total, the gunfight lasted about 43 seconds. Based upon the available physical evidence in this case, including the weapon downloads, it is likely that officer Nicholas fired up to 52 rounds and that officer Rivera fired up to 26 rounds. In addition, the evidence indicates that Mr. Cieslak likely fired at least eight rounds during the gunfight," the report states.
Thirteen gunshot wounds were counted on Cieslak's body during an autopsy.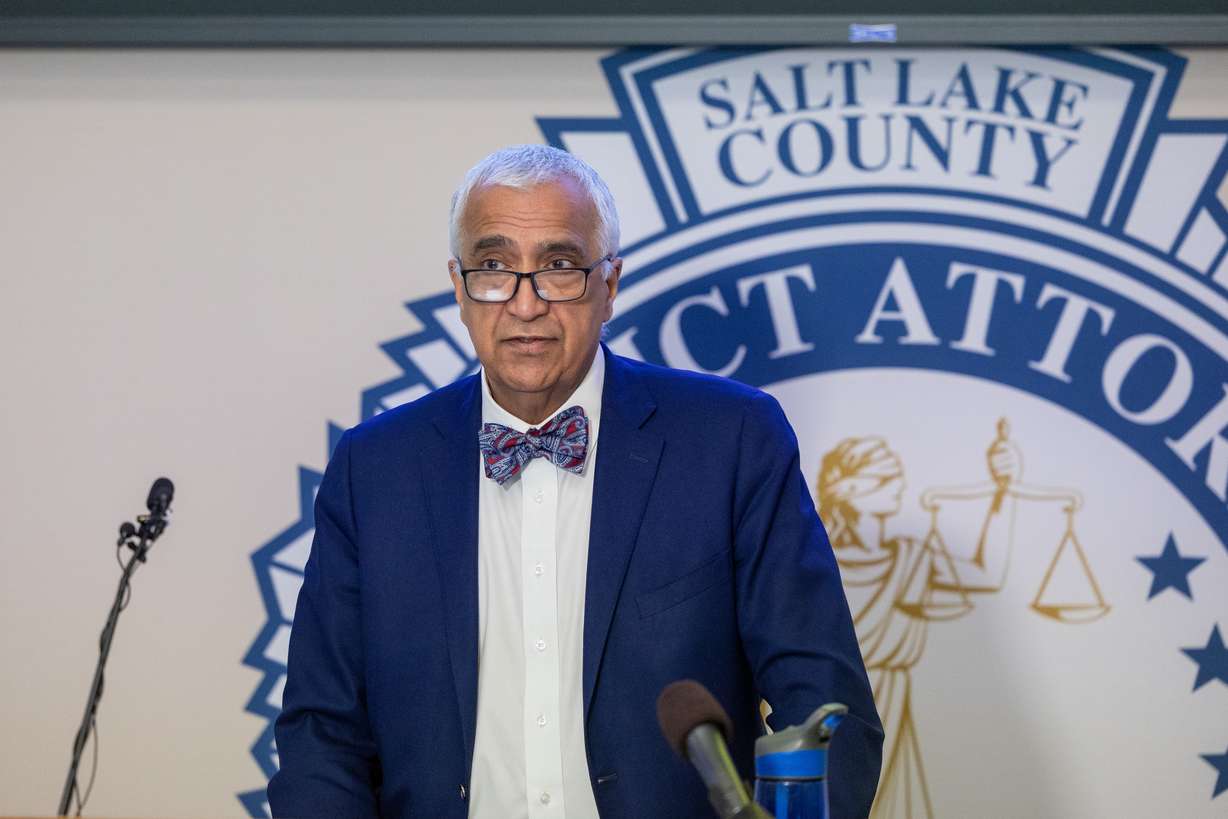 Friends, however, say Cieslak's final moments were not indicative of the rest of his life.
Cieslak was a decorated war veteran, who, according to one social media post, spent 15 years as a special forces medic. He served several tours of duty, and in 2010, received the prestigious Utah Cross Award while serving with the Utah Army National Guard's 197th Special Troops Company and saving a man's life in Cambodia. The Utah Cross is the second-highest award presented by the Utah National Guard.
"He was a great soldier and a great man," echoed Marc Cooper, Cieslak's commanding officer for many years. Like many, Cooper is devastated over what happened.
"That is absolutely not the Matt I knew," he said.
Some who knew him stated he was suffering from post-traumatic stress disorder.
"From what I understand, the difficulties of post-war began to eat way at the carefree parts," one woman wrote in a lengthy Facebook post about Cieslak, while also noting that "hundreds" of people were in shock over the events of the weekend. "His tragic ending doesn't define him to anyone that knows his big ol' goofy heart."
Cieslak had allegedly been receiving treatment at the George E. Wahlen Department of Veterans Affairs Medical Center in Salt Lake City.
"This highlights what a real thing this is for our veterans who are coming back," Gill said, again emphasizing the number of veterans dealing with mental health issues, noting that 22 veterans a day commit suicide in the United States, and how tragic the entire situation is.
He said veterans and their families can find 24/7 help for a veteran suffering a mental health crisis by calling 988 and then pressing "1," or by texting 838255.