Utah bill to close abortion clinics passes Legislature
Mar 3, 2023, 1:35 PM | Updated: 1:35 pm
(Jeffrey D. Allred/Deseret News)
SALT LAKE CITY — The Utah Legislature on Friday gave final approval to a bill aimed at further limiting abortions in the state by banning elective abortion clinics after May 2.
Rep. Karianne Lisonbee, R-Clearfield, who is sponsoring HB467, said the bill will still allow clinics like Planned Parenthood to perform other services and abortions that fall under the exemptions allowed in Utah's trigger abortion ban. But it would effectively ban even legal abortions in most clinics. Critics say that could put abortions out of reach for low-income Utahns, who would be forced to seek care in hospitals, even in cases of rape or if the fetus has a fatal abnormality.
Additionally, HB467 would completely remove Utah's rape and incest exemption for abortion after 18 weeks of pregnancy.
"We in Utah have a long-standing tradition — since before statehood — of protecting the unborn by outlawing abortion," Lisonbee said last month. "We have compassionate exemptions, and we have compassionate law and services for women who find themselves in a situation, and we as a state ought to support them in making the decision that they need to make. That's what this bill does, in a compassionate and thoughtful way."
The bill — which is the most restrictive abortion regulation considered since the U.S. Supreme Court overturned Roe v. Wade in June — passed the Senate with a minor amendment Thursday and was approved by the House Friday. It now heads to the governor for action.
"I think we've got a great balance here that will really try and protect the innocent and protect the health of the mother," said floor sponsor Sen. Daniel McCay, R-Riverton.
Utah's trigger law that would ban nearly all abortions is on hold while the Utah Supreme Court weighs whether it's constitutional or not. Lawmakers approved a resolution to make it easier to end the hold on the law earlier this session.
Abortions are still legal in Utah through 18 weeks of pregnancy while the trigger ban remains held up in court.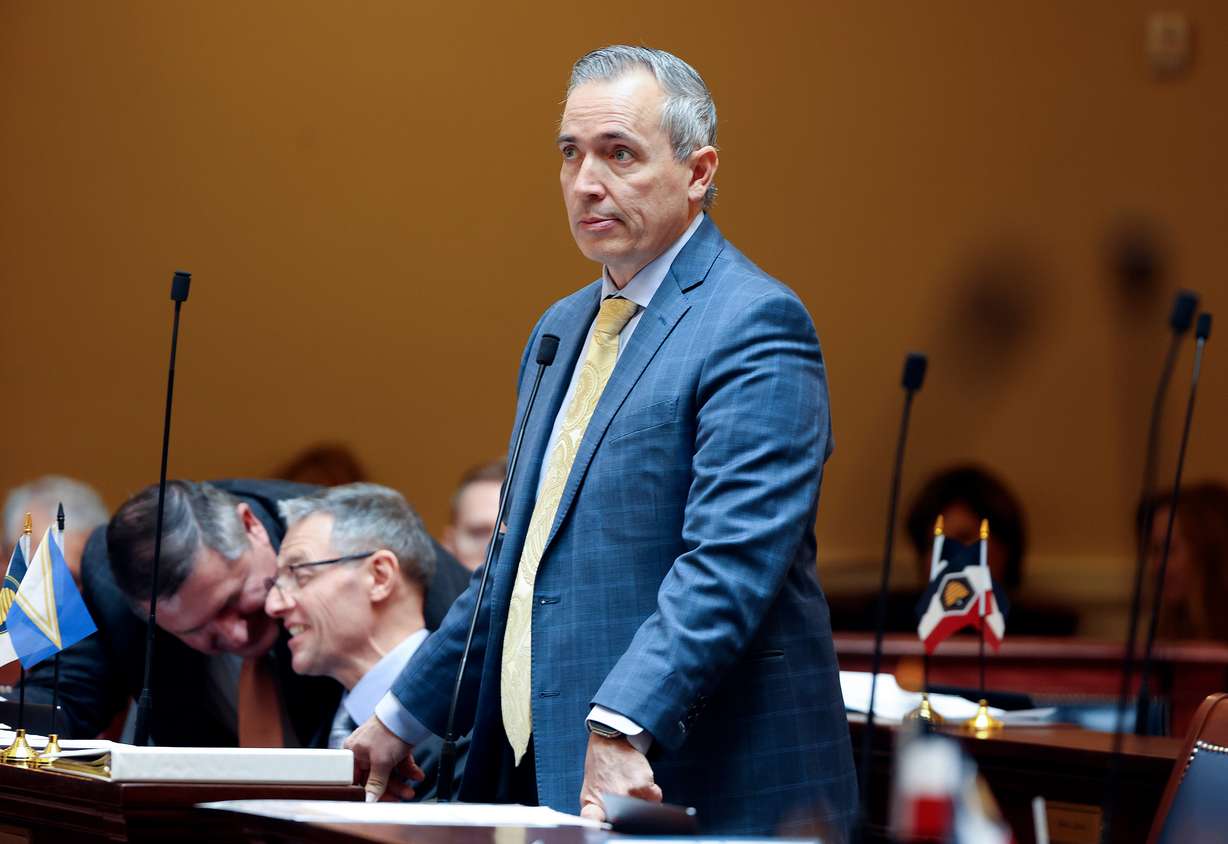 Democratic efforts to amend bill stall
Throughout debate on the Senate floor Thursday, Senate Democrats made several unsuccessful attempts to amend the bill to add certain protections for vulnerable women and girls.
HB467 also creates a legal presumption that girls under the age of 14 who become pregnant are presumed to be victims of rape or incest if they are seeking an abortion, because they are under the age of consent.
Sen. Kathleen Riebe, D-Cottonwood Heights, proposed raising the presumption age to 16. She argued that 15-year-olds can't drive or get a job, so forcing them to carry a pregnancy to term puts them in an even more vulnerable position.
"They're still minors, and they can't drive a car. They can't get a loan. They can't get a hotel room," Riebe said. "A person who's pregnant needs to have the ability to advocate for themselves, to drive someplace, to take care of themselves, and to be able to be independent to leave a situation that's unhealthy."
A separate amendment by Sen. Jen Plumb, D-Salt Lake City, would have extended abortion exceptions to women at risk of substantial impairment to a major mental function due to the pregnancy. McCay called Plumb's change an "exception that really does blow a hole in the rule."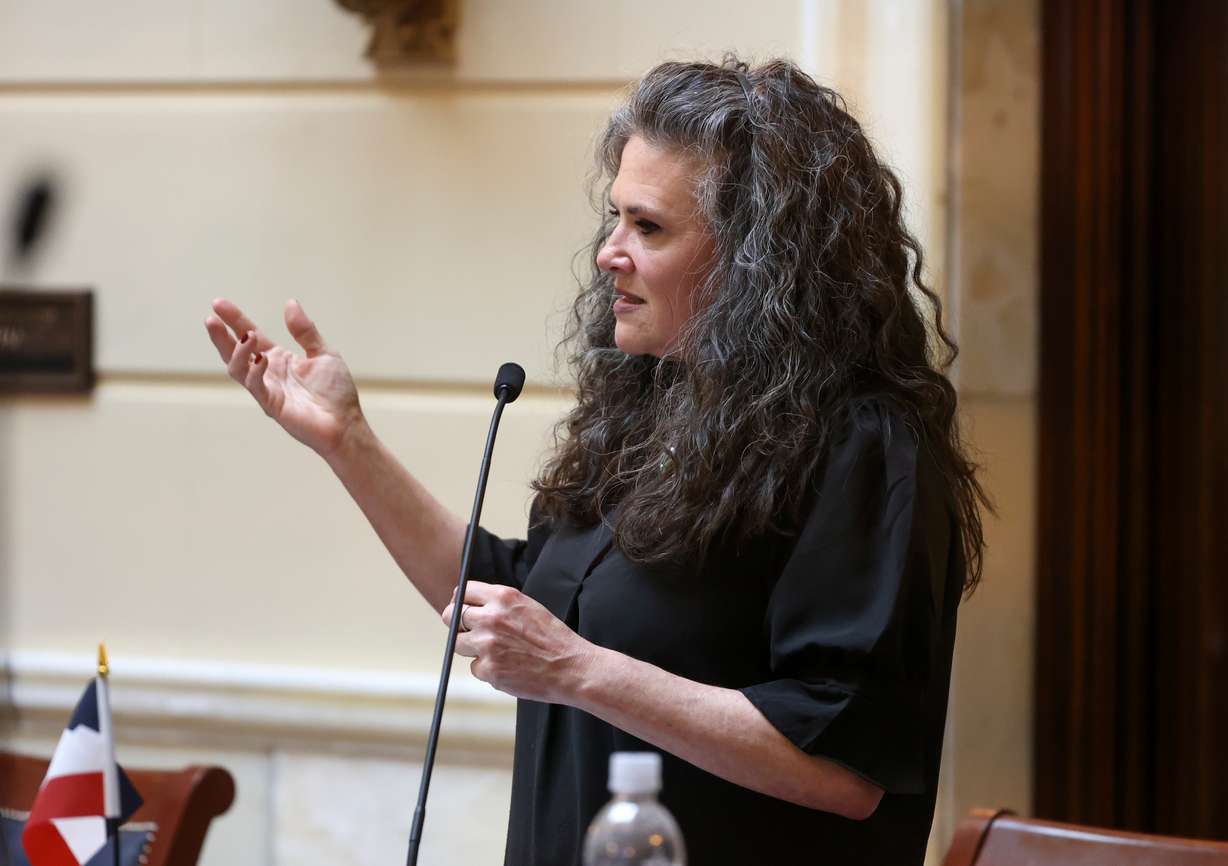 Senate Minority Leader Luz Escamilla, D-Salt Lake City, proposed a substitute that would repeal language allowing hospitals to decline to provide abortions — even in cases exempted from Utah's abortion ban — due to religious or moral reasons. Because HB467 requires hospitals to perform abortions, Escamilla expressed concern that rape victims and young children in rural areas would be unable to access abortion care if the only hospital in their area declined to perform legal abortions.
"I am not touching the policy," Escamilla said, noting that she "100% disagrees" with the abortion ban, but is simply trying to work around the edges to protect pregnant people. "I just want to make sure that as we are limiting this scope of practice that especially children will never have to have a situation where … they can't get care."
Plumb echoed Escamilla's concerns, adding that women may face life-threatening pregnancy complications and not have a hospital nearby that would perform a lifesaving abortion. She said a patient was recently flown from a rural area to receive an abortion for an ectopic pregnancy — at times a life-threatening condition where the fertilized ovum develops outside the uterus — and died before she was able to receive treatment.
"One of the challenges is figuring out how to ensure that when a patient or child is in a very critical medical situation, that that care is available to them," Plumb said.
The Republican-controlled Senate voted down all proposals from Democrats.
"Our days in the Legislature to address the most pressing issues facing Utahns is limited — and once again — many of our colleagues have decided to recklessly spend time on restricting access to essential health care," said a statement issued by the Senate Democratic caucus. "HB467 is effectively a ban on all abortions in the state of Utah and further restricts access to abortion by delicensing abortion clinics and forcing patients to seek care in hospital settings only."
"The unnecessary and dangerous burdens of this policy will weigh heavy on Utahns and will significantly strain our hospitals and providers," the statement continued. "As Democrats, we are deeply troubled by the unwavering attacks on lifesaving care and resources in the state. All Utahns, including women, deserve compassionate, safe, and affordable health care."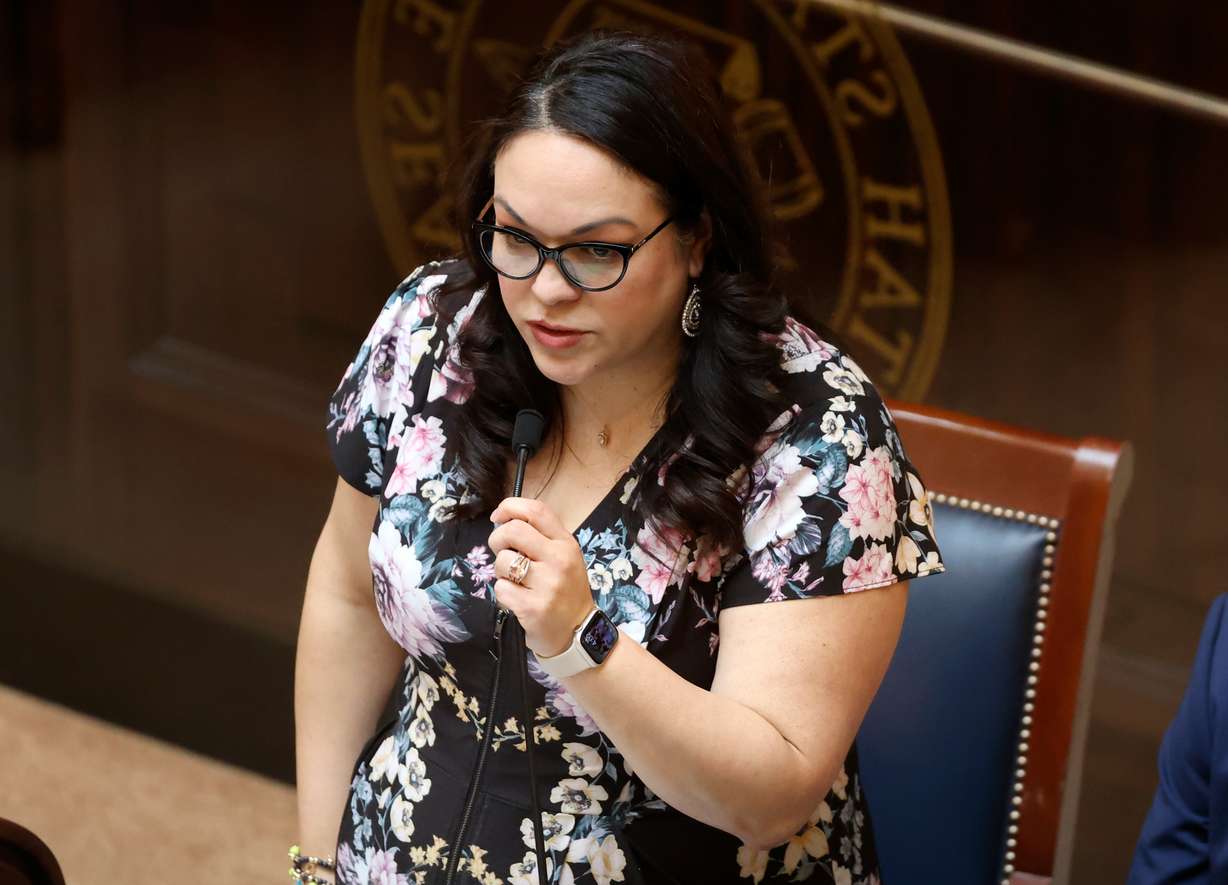 Abortion rights groups denounce bill
The Planned Parenthood Action Council of Utah has been an outspoken critic of the bill, saying it limits legal abortion access by requiring that abortions be performed in hospitals. Planned Parenthood said it was concerned that local hospitals and doctors could choose not to provide abortions, leaving patients with few options for legal abortions.
Planned Parenthood also said it's unclear if Utah health insurers will allow abortions related to fetal abnormalities, which are currently exempted from Utah's abortion law.
"This bill creates more questions than answers about the future of abortion access in Utah," the organization stated on Twitter. "HB467 will add new and cruel barriers to abortion access in Utah."
"Nothing in this bill makes abortions in Utah safer, more affordable, or more accessible for the thousands of Utahns who need this essential health care each year," said Karrie Galloway, president and CEO of Planned Parenthood Association of Utah. "It has one goal: Put abortion out of reach for as many Utahns as possible no matter what their faith, family and trusted medical providers decide is best for their safety and health."
During a press conference and rally hosted by Planned Parenthood, ACLU of Utah, Alliance for a Better Utah, YWCA and Utah Abortion Fund on Wednesday, activists and abortion providers urged legislators to vote down HB467.
"The closure of abortion clinics doesn't just mean we'd be closing doors for abortions. We'd be closing doors for access to reproductive health care," said Jasmin Charles, a Substance Use in Pregnancy Recovery Addiction Dependence Clinic health care provider. "The reproductive health care provided within our abortion clinics, which are not just abortion clinics, is above and beyond health care."
Contributing: Kailey Gilbert