Spanish Fork man took photos of parents after killing them, charges say
(Grand County Sheriff's Office, Colorado)
SPANISH FORK, Utah — A Spanish Fork man charged Friday with killing his mother and stepfather had pictures of their deceased bodies on his phone, according to police.
But the charging documents do not provide any possible motive for the killings.
Tryston Robert Erickson, 26, is charged in 4th District Court with two counts of aggravated murder, a first-degree felony; obstructing justice and theft, second-degree felonies; plus three counts of possession of a gun by a restricted person, abuse or desecration of a dead body, and unlawful acquisition of a bank card, third-degree felonies.
On March 14, Spanish Fork police were called to conduct a welfare check on Timothy Parker, 58, and his wife, Jeannie Parker, 50, after both had failed to show up for work. Timothy Parker was last ween leaving work on March 11, and Jeannie Parker failed to show up for work that same day, according to charging documents.
Inside the house, 1419 S. 2250 East in Spanish Fork, officers found the couple's bodies. Both had been shot.
"Timothy's forearm had been burned after he died. Timothy was found to be wearing the same clothes he had been wearing when he left work," the charges state.
Erickson had been living at the home and police say neighbors had reported seeing him there that weekend.
"The investigation revealed that efforts had been made to clean up the scene, including cleaning up blood and laundering clothing that appeared to have blood on them," according to the charges.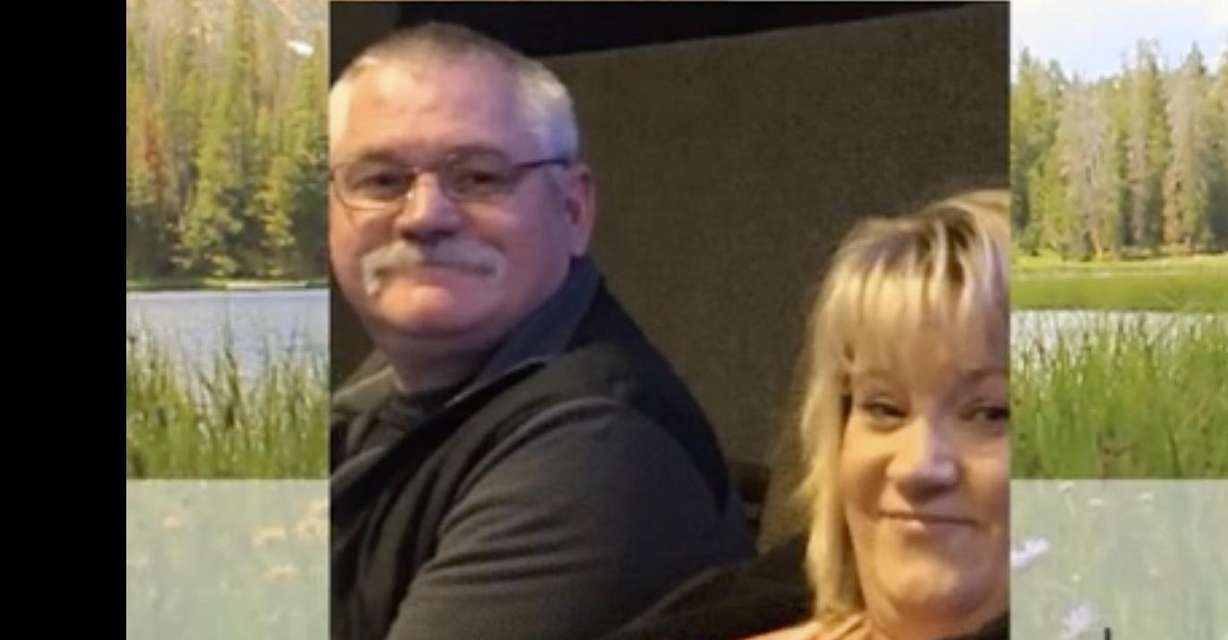 Jeannie Parker's car and cellphone were both missing from the residence. Her phone was "pinged" by detectives who determined it was near Steamboat Springs, Colorado. Deputies with the Grand County Sheriff's Office in Colorado were notified and located the vehicle in Kremmling.
Following a high-speed chase, Erickson was arrested and has remained in custody in Colorado since.
"When Tyston Erickson was taken into custody in Grand County, Colorado, officers located a handgun in his waistband, as well as two other firearms inside the Hyundai Elantra. The firearms found on and near Tryston Erickson were consistent with the type of firearm used to kill Timothy and Jeannie," prosecutors wrote in charging documents.
Spanish Fork police traveled to Colorado to question Erickson about the killings. He claimed he had had dinner with them on Monday, March 13. But when detectives searched his phone, they "found photographs that were taken of Jeannie and Timothy on Sunday night, deceased," the charges state.
Police reported finding bank cards belonging to Erickson's mother and stepfather inside the vehicle Erickson was driving when he was arrested.
Prosecutors noted that Erickson has prior convictions, including convictions for being in a stolen car and causing an accident that damaged a home in 2016. He was sentenced in that case to up to five years in the Utah State Prison.
After an arrest warrant is signed by a judge for his new murder charges, police will begin the process of extraditing him back to Utah.