'A big nut to crack': Utah commission conflicted on how to react to canyon gondola plan
Oct 11, 2022, 3:33 PM | Updated: Nov 18, 2022, 11:59 pm
(Scott G. Winterton/Deseret News)
SALT LAKE CITY — The members of the Central Wasatch Commission's transportation committee certainly have their thoughts about a proposed plan for a gondola in Little Cottonwood Canyon; however, they aren't ready to formally comment on the plan.
The committee's meeting adjourned Monday afternoon without a final recommendation for how the commission should respond to the Utah Department of Transportation's environmental impact statement, which was announced in August. It calls for a gondola after other measures, including enhanced bus service in the canyon, are implemented to ease traffic issues during the busiest days in the canyon.
A 45-day public comment window on the proposed plan closes next week before the agency files a record of decision, either by the end of the year or early next year. Members of the commission's transportation committee agreed on Monday to forward the notes from the meeting to the full commission for more discussion before a final vote, which is expected to be held on the last day of public comment.
"I know we have limited time, but it's a big nut to crack," said Brighton Mayor Dan Knopp, a member of the committee, before its members decided to wrap up their online meeting.
A resolution wouldn't alter any of the project's timeline, but it would offer a window into how elected leaders of residents closest to the project feel about the proposed plan. The commission was created in 2017 through an agreement between municipal and county leaders in Salt Lake and Summit counties to address the transportation, economy, recreation and environment challenges in the mountains between the two counties. Its leadership is composed of elected leaders in the communities that have stakes in the land.
While no formal decision was made Monday, its jurisdiction members indicate that they believe something needs to be done — just not with a gondola. Both the Salt Lake County and Salt Lake City councils condemned the gondola proposal last week. The county's resolution, which passed through a narrow 5-4 vote, asks for UDOT to consider smaller, less invasive alternatives before constructing a massive gondola.
The city's resolution, which passed unanimously, asserts that a gondola "has a very high cost to taxpayers … (that) serves only two private ski resorts," and that UDOT's environmental impact statement failed to "effectively consider many of the additional water resources risks" associated with the project. Salt Lake City holds the water rights in the canyon.
Both Sandy Mayor Monica Zoltanski and Cottonwood Heights Mayor Mike Weichers said Monday that they expect to file similar resolutions in the near future. Zoltanski explained that she isn't sure if the Sandy City Council feels the same way as her, but she's for a phased implementation of alternatives like increased bus service and against a future gondola.
"I feel like we can achieve (UDOT's goal of) 30% reduction in vehicle traffic by doing the phased approach — tolling, carpooling (and) enhanced bussing without the road widening," she said.
Every time we have a conversation we have another hundred questions. I think this is going to take some peeling of the onion to get where we need to be. — Brighton Mayor Dan Knopp
Weichers said he believes the Cottonwood Heights City Council has "enough consensus" to oppose the proposed gondola. The city is also "really, really against" a planned 2,500-stall parking structure that would be constructed near the mouth of the canyon.
Other communities are still trying to decide how to react to the environmental impact statement. There are hundreds of pages of information to sort through, which is why it has taken weeks for communities close to the canyon to make a decision. Yet despite all of this information, some of the committee members said they are having a tough time trying to figure out the importance of everything that isn't really answered in the document.
Knopp said he believes parking needs to be addressed in some form or fashion, but the plan has some holes in it. Brighton recently asked UDOT to clarify how a toll program would work, noting a concern that delivery trucks wouldn't be allowed up the canyon in some instances. Knopp wasn't satisfied with the agency's response, which he said is somewhat emblematic of the report.
"In my opinion, the contortions that they've gone through to hit their metrics and hit their marks skip over reality, and it really doesn't address some or very much. … Every time we have a conversation we have another hundred questions," he said. "I think this is going to take some peeling of the onion to get where we need to be."
There are several additional questions that the transportation committee wants UDOT to address, such as what year-round service would look like, what the current cost is in current dollar figures, and what will be done to ensure the canyon's environment is protected for the long haul, said Blake Perez, the executive director of the commission. Additional questions centered around the timeline of implementation, the origin of travel of canyon visitors and what measures should be used to determine if the project is a success.
With so many unknowns still ahead, Knopp said he's hopeful that UDOT's phased approach to canyon projects will give members of the Central Wasatch Commission time "sort this out as we go along."
Turning an eye to Big Cottonwood Canyon
Little Cottonwood Canyon wasn't the only focus of the meeting. Members of the Central Wasatch Commission's transportation committee also discussed the future of travel in Big Cottonwood Canyon.
The commission is currently working on an action plan to address future travel challenges in the canyon, which is located north of Little Cottonwood Canyon. It accepted requests for proposals back in August for projects that could be included in the plan, which will be a "playbook containing a prioritized list of near-, mid- and long-term recommendations," according to the commission.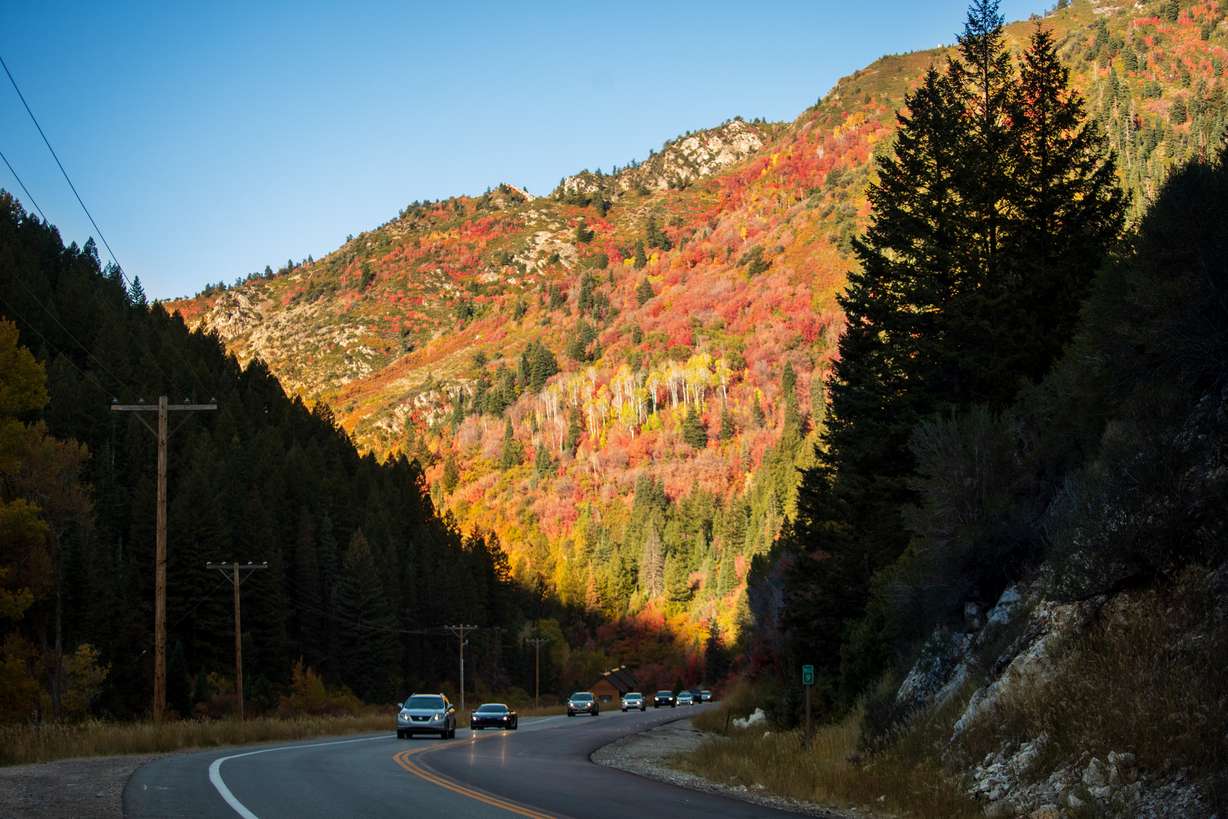 Angie Bauer-Fellows, a senior transportation and environmental planner for infrastructure consulting firm AECOM, which is working with the commission in developing a plan, said there are some more steps in developing a plan expected this year but a "more detailed" discussion for mobility hub considerations, such as potential locations and amenities, are scheduled to occur in February 2023.
A draft plan isn't expected until the spring, meaning the project still has plenty of time to take shape. The project will focus on year-round traffic concerns instead of seasonal problems, according to members of the committee.
One thing is certain from Monday's update, though: the committee aims to craft a project that is clear to everyone.
"I just want to make sure we're setting ourselves up for success and (managing) expectations," Zoltanski said. "I don't want to redo the Little Cottonwood Canyon experience. I just want to get to the heart of the issues. … That's our goal."