Police say suspects in Salt Lake killing are linked to unsolved 2020 Millcreek killing
Oct 24, 2022, 8:38 PM
|
Updated:
Nov 22, 2022, 11:20 pm
(Salt Lake City Police Department)
MILLCREEK, Utah — Unified police detectives believe they are closer to solving the fatal shooting of a man near a Millcreek car wash in 2020.
And they say one of their key suspects is a man currently charged with murder for allegedly shooting and killing a man outside the Salt Palace Convention Center last month.
Now they are hoping the public can help them identify one more person to potentially wrap up the murder case.
Unsolved Millcreek killing
On Oct. 18, 2020, Manuel Felipe Gonzalez-Cortez, 21, of Colombia, was shot to death about 12:30 a.m. in front of a car wash near 635 W. 3900 South.
In December, KSL.com reported that lyrics from a rap song allegedly written by Awad Majok, 21, were specifically about the Millcreek killing.
"My (expletive) took a life for me. Body drop right in front of me," the lyrics said, in part.
At the time, investigators were not calling Majok a suspect. But now, after 10 months of collecting additional information and evidence, Unified police are for the first time calling Majok a suspect in the 2020 killing, as well as Nogolweit "Nunu" Kug. As of Monday, neither has been criminally charged in connection with the Millcreek case.
Last month, Kug, 18, of Salt Lake City, was charged with murder and aggravated robbery, first-degree felonies, in the shooting death of Deliford Knight, 41, of Florida, outside the Salt Palace Convention Center.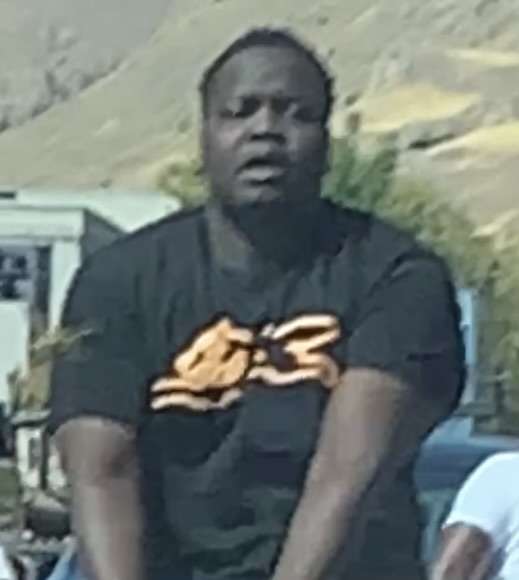 Deng Mawut Buk, 22, was also charged with murder in that case. Unified police say he may also face potential charges in the Millcreek case for obstructing their investigation by lying to detectives.
Collecting evidence
On Oct. 29, 2020 — just 10 days after Gonzalez-Cortez was killed — Anei Joker, 20, was involved in a shooting near 2500 S. Parkcrest Drive. In that case, a parked, unoccupied car was shot multiple times in West Valley City and 12 shell casings were recovered by police. Joker was charged in that case and later convicted of a reduced charge of attempted illegal discharge of a firearm.
On Nov. 1, 2020, Majok was stopped by Salt Lake police in a stolen vehicle with four other people. One of those passengers was Buk Mawut Buk, 22, according to court records. He is currently charged with murdering University of Utah football player Aaron Lowe. Buk Buk and Deng Buk are brothers, according to police.
In that stolen car, police found a gun that was determined to be stolen out of Cheyenne, Wyoming, on Oct. 14, 2020 — four days before Gonzalez-Cortez was killed. That gun was forensically linked to both the Millcreek shooting death and the shooting on Parkcrest Drive, according to police. Additionally, according to a search warrant affidavit filed in 2021, the suspects in the gun theft out of Wyoming match Buk Buk and Majok's descriptions and the car in that theft matches the one seen at the Millcreek killing.
After his arrest, Majok and Joker were cellmates at the Salt Lake County Jail.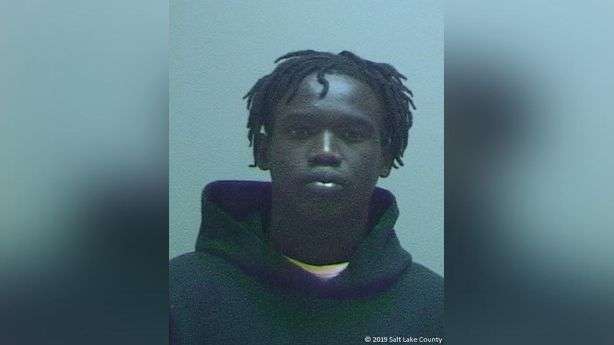 In a recorded phone conversation from jail later that day with another man, Majok appears to speak about the Millcreek killing, according to a search warrant affidavit. He says that Buk Buk was not involved, and that he had to take the "blame" for the incident because of another person's involvement. He used that other person's moniker during the conversation, which is the same moniker Kug goes by, according to Unified police.
Majok wrote lyrics to the song allegedly referring to the Millcreek shooting during the time when Majok and Joker were cellmates, according to police. In October 2021, while Joker was incarcerated in California, Unified police questioned him about the Millcreek killing. That's when police say he told them about the song lyrics.
Two months later, Joker was killed in a shootout with police in a Taylorsville convenience store parking lot.
More evidence
After Majok's arrest on Nov. 1, 2020, police say just 20 days later he robbed a man selling a pair of Air Jordan shoes online. After arranging a meeting with the man, he put an AR-15 with a pistol grip to the man's neck and robbed him, according to charging documents. He pleaded guilty to a reduced charge of robbery, a second-degree felony.
Since that time, detectives have also uncovered messages on social media between Majok and his girlfriend that were sent less than three hours after the Millcreek shooting. In one of the messages, the woman sends Majok a news article referencing the shooting and tells him "that guy died," a search warrant affidavit states.
Police have also recovered surveillance video from the area on the night of the shooting.
"The video showed the victim walking westbound on the sidewalk, on the side of 3900 South. It showed two individuals follow the victim on the sidewalk, also headed westbound. They hurried to catch up to the victim and then go off screen. A dark four-door passenger car came into view, also headed westbound, and stopped in the median. The two individuals who were seen following the victim then ran to the said vehicle and entered the vehicle through the passenger door. The vehicle left westbound on 3900 South," accordion to a search warrant.
Police believe a third person who may have been at the scene that night — possibly driving the car — is a man named "Isaaq," though police do not know if that's the man's first name or last name. Anyone with information about Issaq or the case is asked to call police at 801-231-0288.