81 years later, remains of WWII airman from Utah identified
(Defense POW/MIA Accounting agency)
SALT LAKE CITY — Eighty-one years after a Salt Lake City airman was captured and died as a prisoner of war during World War II, his remains have been identified and will be moved to Arlington National Cemetery.
In December 1941, Doyle Wayne Sexton, 23, was serving in the Headquarters Squadron, 19th Bombardment Group when Japanese forces invaded the Philippines, according to the Defense POW/MIA Accounting Agency. Intense fighting led to the surrender of the Bataan peninsula April 19, 1942, and Corregidor Island May 6, 1942.
Sexton was one of thousands of U.S. and Filipino service members who were captured following the surrender of Bataan, subjected to the 65-mile Bataan Death March and then held prisoner at the Cabanatuan Prisoner of War Camp, where more than 2,500 prisoners of war died.
Historical and prison camp records say Sexton died July 19, 1942, and was buried with other prisoners in the Cabanatuan Camp Cemetery, Common Grave 312.
Photo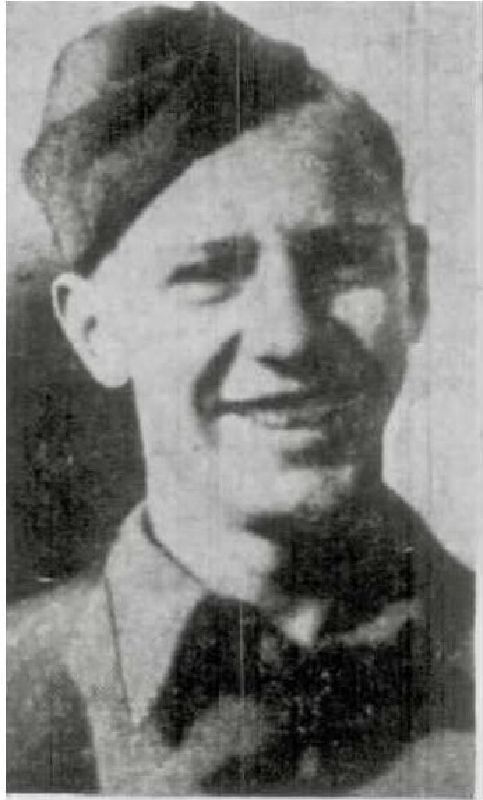 American Graves Registration Service exhumed the remains of those buried in Cabanatuan after the war, temporarily moving them to a U.S. military mausoleum near Manila.
Twelve bodies from Common Grave 312 were identified in 1947, but the rest were declared unidentifiable and buried as unknowns at the Manila American Cemetery and Memorial.
But in early 2018, those remains were sent to the Defense POW/MIA Accounting Agency for analysis, where scientists used circumstantial evidence, teeth and anthropological analysis to identify Sexton among the dead. Scientists from the Armed Forces Medical Examiner System also used mitochondrial DNA and Y-chromosome DNA to contribute to the analysis.
The Defense POW/MIA Accounting Agency says Sexton's grave was "meticulously cared for" by the American Battle Monuments Commission and that he will now be buried at Arlington National Cemetery, at a date that has not yet been determined.
Sexton's identification was part of the Defense POW/MIA Accounting Agency's longstanding efforts to account for soldiers who have gone missing or been prisoners of war. Earlier this year, the remains of U.S. Marine Capt. Ralph Jim Chipman, from American Fork, were accounted for, after the plane Chipman and his co-pilot were flying went down in the Quang Binh Province, Vietnam on Dec. 27, 1972.
Read more: